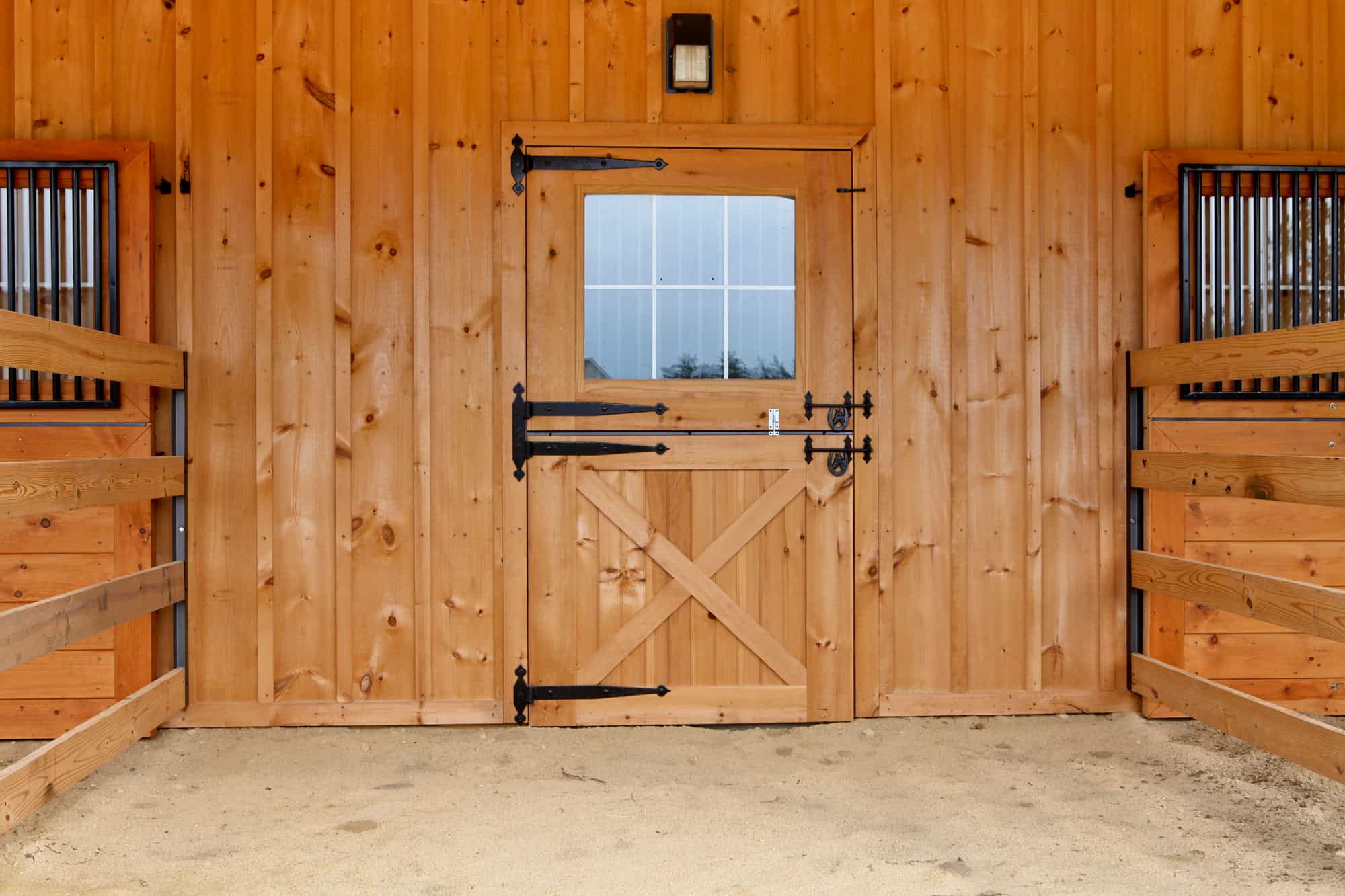 Five Reasons You Should Hire a Pro to Replace Your Barn Doors
by Ben King | Wednesday June 15, 2016 |
Equestrian
Home improvement projects are fun ways to fix up your home with a personal touch, but as many do-it-yourselfers have learned the hard way, some repairs are better left to the professionals.

When it comes to replacing your barn doors, skip the stress and call your general contractor.
Here's why.
General Contractors are More Experienced
Reaching out to professional barn builders is the best way to make sure the job gets done right the first time. They've installed and repaired hundreds of doors, removed countless splinters from their hands, and gained the knowledge and know-how to replace everything from windows and doors to roofs and siding. Good contractors provide top quality craftsmanship because they know their livelihoods depend on it, as does their customer satisfaction.
General Contractors have Easier Access to Materials
Do you know what you need? What will you do if the local home improvement store doesn't have what you're looking for? Finding the right supplies is not always as simple as a quick trip to the closest mainstream home improvement store.Barn builders and general contractors know where to go for quality materials at reasonable prices. Since they specialize in these services, they may even have the necessary materials on hand.
It Saves You Time
When you consult your trusted general contractor, you don't have to worry about putting aside a day (or two) to replace your barn doors when you could instead be at work, making money to support your family. Fulfilling your structural needs is your contractor's day job.If you're thinking about working on your barn as a weekend project, think again. Use that time to host a summer cookout. Take a family vacation. You only get so many opportunities to create memories that will last a lifetime. Why waste precious summer days trying to find the right doors for your barn and then figuring out how to replace them?
You may Otherwise Void Your Warranty
Many products come with warranties that become void if anyone other than a professional works on them. Reach out to your barn builder before making any decisions if you're unsure of your warranty status.
Your Barn Doors May Not Need to be Replaced
After your general contractor assesses your situation, he may find that all your doors need is a quick repair. A simple repair will save you time and money. You may just need new hardware.
In some cases, it's just a matter of replacing panels in the barn doors. Bear in mind, though, the older your barn is, the less likely you are to find panels that match your existing doors. Your doors could be worn from a combination of heavy use and exposure to the sun over time. If they are older wooden doors, you may notice wood rot and/or damage from insects eating or nesting in the wood.
You and your horses should have a safe and aesthetically pleasing environment that's built to last. The professionals at Quarry View Construction are here to help you create and maintain your dream barn, which includes replacing your barn doors when needed. Contact us today for your servicing needs.