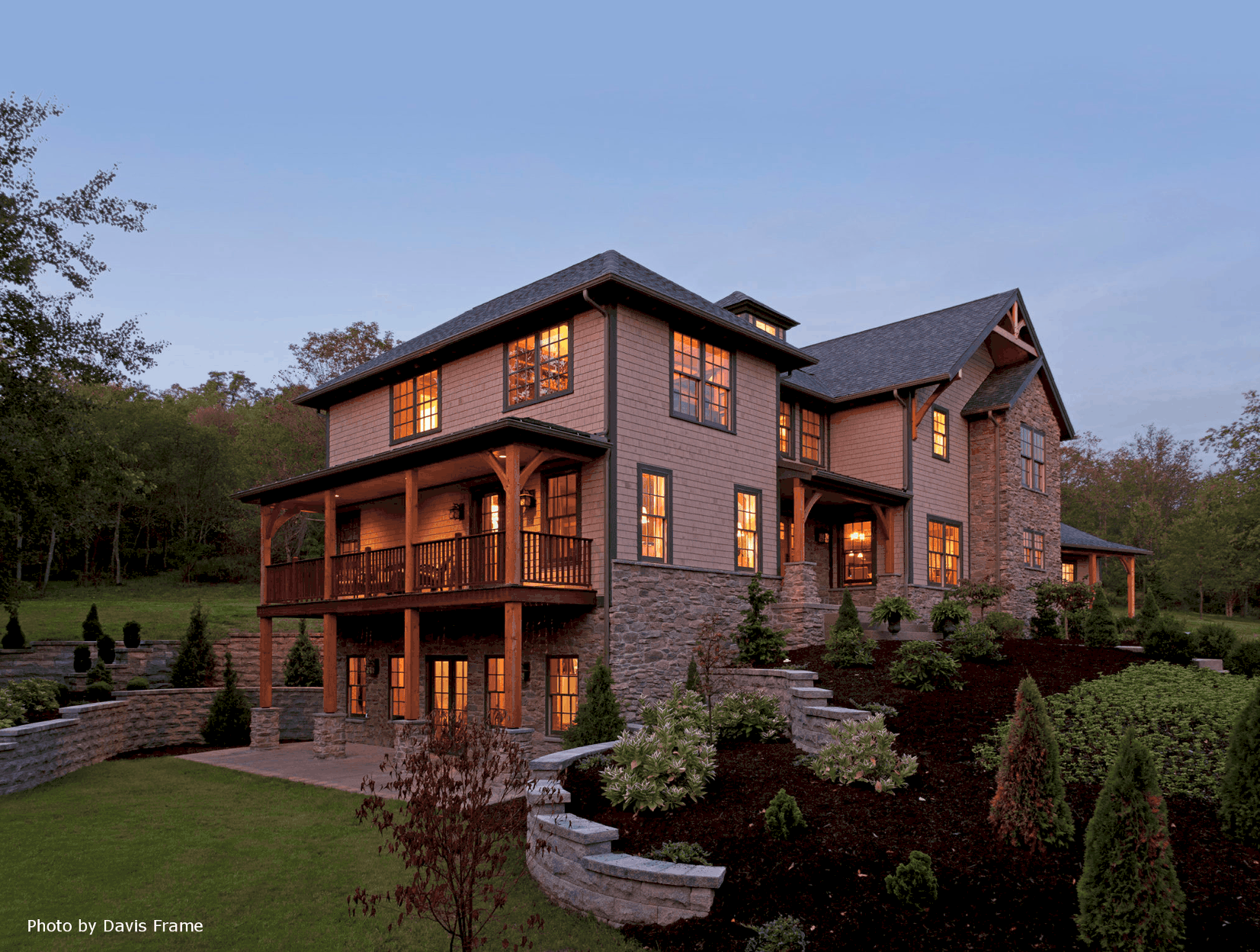 Benefits of Building a Custom Home
by Craig Hoffman | Monday February 24, 2020 |
General
Buying a new home can be one of the most exciting events in our lives. Our homes are the place of dreams fulfilled and the prospect of raising our families in a place of secure happiness. But what type of house to buy? One can look at Zillow for pre-existing homes on the market close to where you want to live, or you can look at new construction in a development or being built on spec by a construction company. There are great advantages to using listings to find that dream home, including convenience and price, along with the ability to view and tour your prospective new residence.     
Building a custom home, on the other hand, allows for your ideas and direction for what ideals you want in your house. Do you like the look of brick or stone? Are you partial to colonial or craftsman architectural styles? Maybe you want dormers and lots of windows. The possibilities are endless!
There are many advantages to building your own home including the ability to choose the home's site, style, fixtures, landscaping, and much more. Planning, designing, and ultimately building a new house takes time, research, planning, and hard-work to ensure that budgeting, financing, construction, and finishing of your project is done on-time and to your expectations. 
Custom homes put you in control. Let's take a look at why building custom may be the way to go.  
Choose the Style
One of the biggest advantages of building a custom home are the choices you can make. You have the power to pick the appliances you want and design the custom cabinetry around them. Your trim is your way and in the color that you choose. The shingles are the right color and the right quality. The landscaping is green and lush. The choice is yours.
Energy Efficiency 
New custom homes can have the latest and updated energy-saving technologies. Choosing modern conveniences is an excellent way to be energy efficient. Custom homes like those built by Quarry View Building Group are constructed with upgraded insulation methods and sturdy construction materials that maintain temperature. Nowadays, custom-built houses have a set standard of energy efficiencies that can diminish your monthly utility bills.
Location Options
Many people choose to build custom homes because they have a specific lot or area in mind. Some want an acreage while others want the seclusion of larger lots in wooded communities. Custom building can also provide choices for where the house will sit to take advantage of certain views or settings. Regardless of where you want to build, you also want privacy. Being able to choose your lot and have the level of privacy you need is just as important as the house you're building. 
Quality
With a custom-built home, you have a less likely chance of running the risk of poor-quality construction. With semi-custom-built homes, sometimes elements of prefabrication come into play, leaving the quality much to be desired. Good custom homebuilders like Quarry View Building Group are trusted tradespeople that provide a quality product that's custom-built to your specifications. They'll be with you every set of the way to make sure your decisions are vetted and sound. 
Higher Resale Value
Adding up the prime location, fine construction materials, and modern design elements will ultimately add value to the resale value of your home. Those high-end materials and new appliances will last for years, saving you resources on home maintenance and repairs. The location is perfect for raising families and entertaining guests. It's already exactly how you want it, with all the updated features that new homebuyers will be looking for when you want to sell.
Choosing Quarry View Building Group
The benefits of building a custom home are many and varied – but without a good builder – those advantages can be for nothing. Quarry View Building Group is the right choice to build the custom home you've been dreaming about. With an A+ rating from the Better Business Bureau and a stellar reputation throughout the industry, we pride ourselves on building custom residential homes for your lifetime. Contact Quarry View Building Group today for a consultation on your next project.