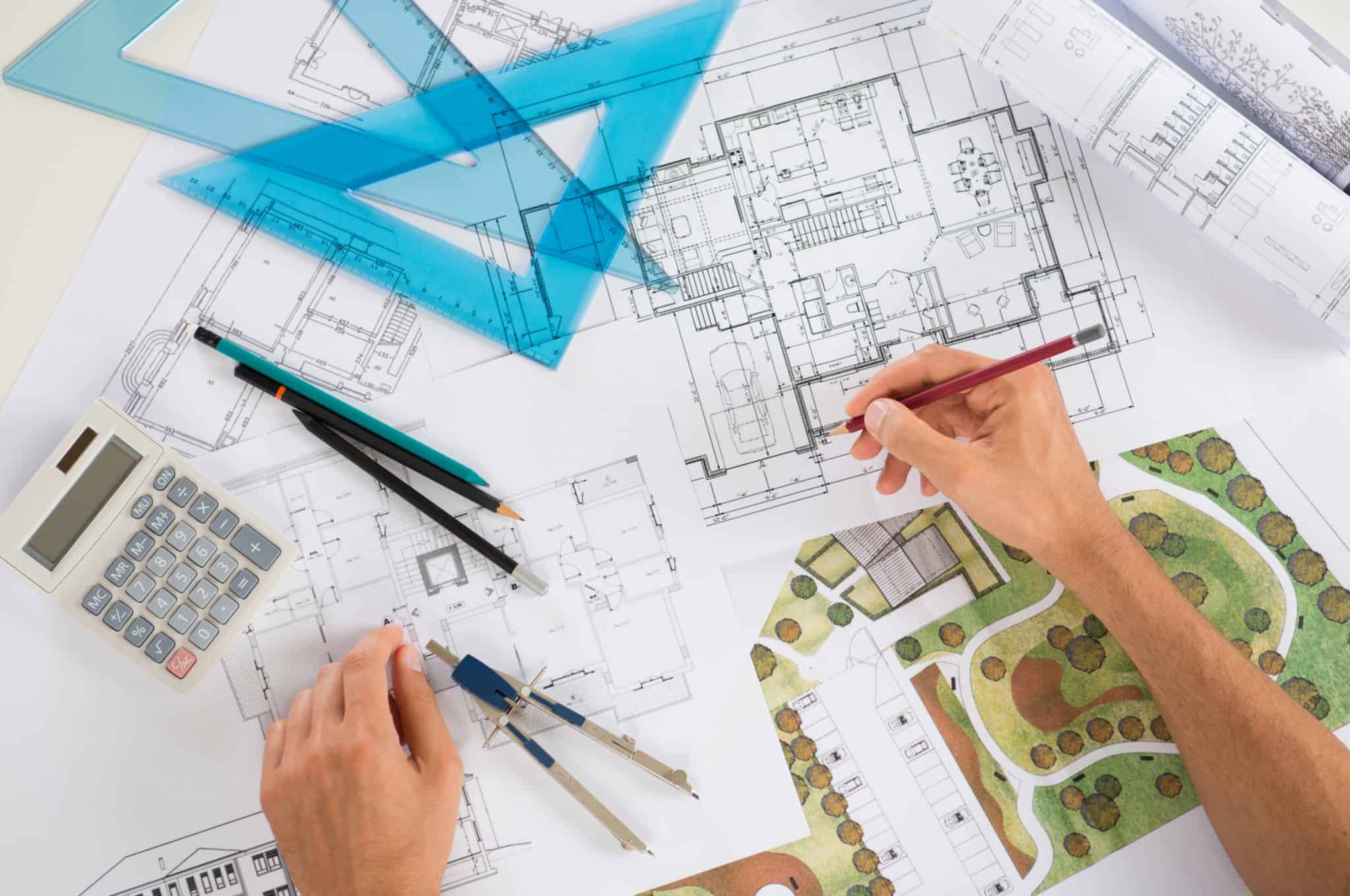 Finance Tips for Building Your New Home
Buying a home is probably the largest investment any of us will undertake in our lifetime. Our homes and the accompanying land are a huge financial responsibility. Building a house yourself rather than searching the area for pre-built homes makes sense for many reasons. Incorporating your individual style, needs, and wants into a construction package that's custom can often be the right choice.  
How much does it cost to build a house? According to the National Association of Home Builders, the median price of constructing a single-family home today is $289,415, or $103 per square foot. Obviously, costs go up depending on where you live, the size of the structure, and what's added inside. It can be cost-effective to build yourself rather than buy while taking into consideration lot and house size, quality of amenities, and the overall quality of construction which can affect operational costs and resale value. 
So let's assume that we're going to build an above-average custom home in a nice part of town on a medium-sized lot for the kids to play. What are some tips to keep costs down but retain quality and efficiency for years to come?   
Find a Good Mortgage Professional
Unless you're independently wealthy, financing your new home will require funding, usually in the form of a mortgage. Shopping for the financial professional that fits you best as an important early step to pay for architects, contractors, and even the land you'll be building on.  
There are many sources to help you find the right mortgage institution. But beyond a Google web search, asking friends and family about their recommendations can be helpful. You can also inquire with builders in your area, as some offer attractive financing packages, either directly through its own mortgage subsidiary or via an affiliate. 
Financing Options
There can be as many types of new-construction financing as there are lenders. Traditional mortgages are still the most popular, but there are others to consider. 
FHA Loans
If you have minimal cash to make a down payment and your credit history has a few blemishes, a federal government-backed loan is most likely your best choice. FHA (Federal Housing Administration) loans allow down payments as low as 3.5 percent along with generous credit underwriting.
VA Loans
VA loans require no down payment, but you must be a veteran to qualify. USDA rural loans also allow zero down, but they're limited to areas with relatively small populations and may have income restrictions. FHA has been increasing its insurance fees recently which increases your monthly payments. The VA has increased its guarantee fee as well.
Conventional Loans
If you have more than 10 percent or 20 percent to put down, these may be your best bet. Conventional loans are designed to be sold to Fannie Mae and Freddie Mac (the government-chartered mega-investors). The downside is conventional underwriting rules are more strict and banks may impose add-on fees to loans, increasing your cost. Down payments below 10 percent may be possible but they require high private mortgage insurance premiums.
New-Construction Loan Financing
A construction loan is likely useful if you're building a custom home as general contractor or working with a custom builder like Quarry View Building Group. Most new home construction loans provide short-term funds designed to get you through the building stage of your project (six to 12 months) followed by a conversion into a permanent long-term loan of 30 or 15 years. 
Know Your Budget
As with any home financing, knowing how much you can afford a must. Sitting down and going over income, savings, regular expenses, and projected costs is vital to determine how much house you can afford. Determining a monthly mortgage payment will then enlighten you on how much you can ultimately spend for the land, construction, and general maintenance of your new home. Setting realistic expectations at this strategy can prevent being "house poor" later on.  
Working with your bank or other finance professional can help make sense of the labyrinth of financing and budgeting options available to you. They'll be aware of hidden factors in determining your loan accessibility such as interest rates, taxes, and insurance which can make a big impact on your affordability. 
Choose Your Builder Wisely
Marching lockstep with mortgage and financing options is finding the right builder. They're key to determining the cost of the house you want, including the size, style, fixtures, and other details. Working with an experienced and reliable construction firm will provide you an honest evaluation of your new home's construction cost. It's best to obtain estimates from several builders to feel comfortable with their proposal and company itself. 
Building Your New Home with Quarry View Building Group
Financing and building your new home can be an exciting and rewarding experience with planning, research, and working with a quality team of financing professionals and builders. Keeping your construction project on-task and on-budget can keep your finances intact and dreams realized. 
Quarry View Building Group is a premiere construction firm specializing in custom residential homes and other structures using state-of-the-art technology along with Amish-quality building prowess. We have an A+ rating from the Better Business Bureau and a stellar reputation throughout the industry. Contact Quarry View today for a consultation on your next project.