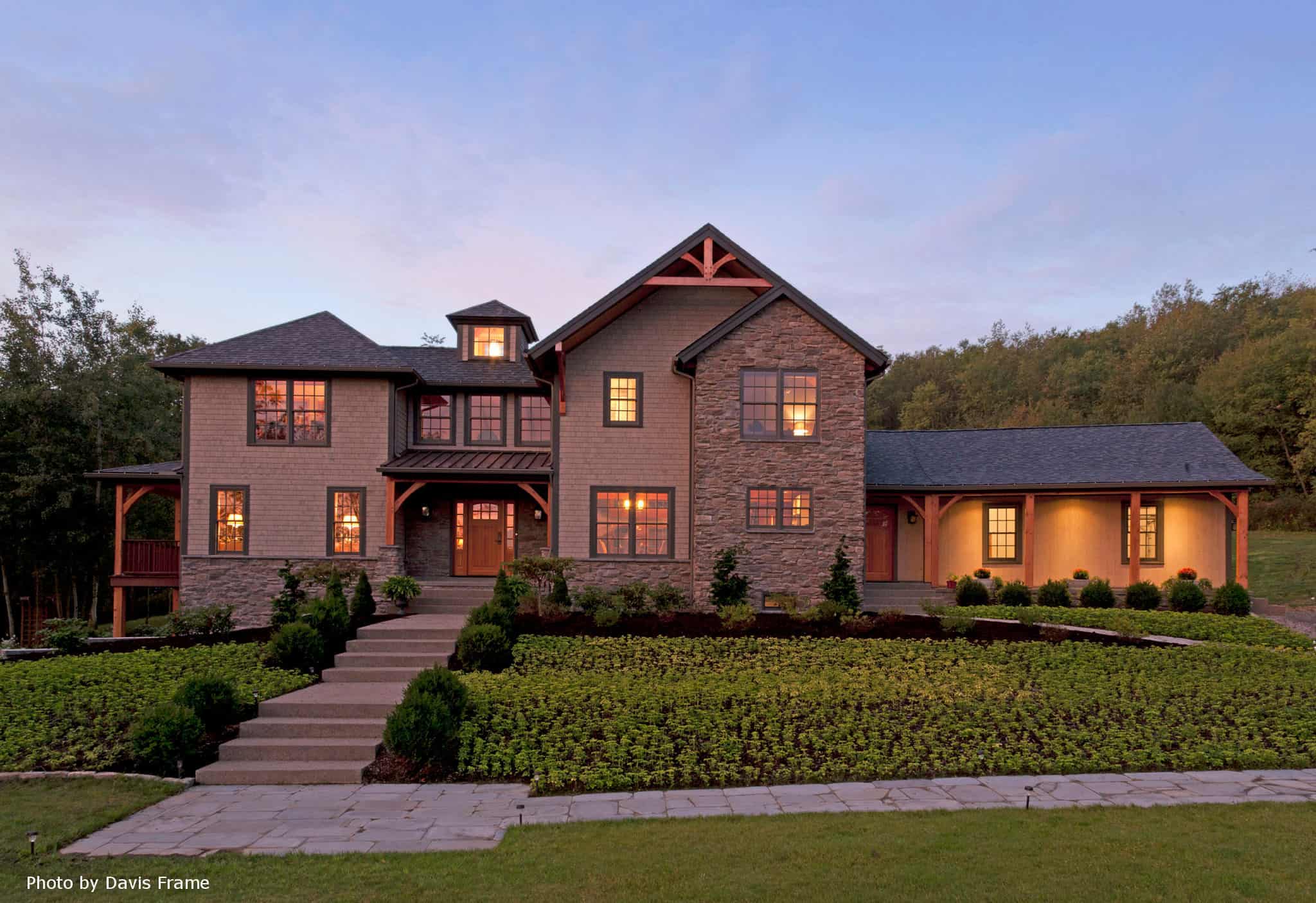 New Home Construction – Upgrades that Give you the Most ROI
Those that are planning to build a new house probably would like a crystal ball to predict the future. After all, wouldn't we want to see how our new home looks when it's built? Maybe when we're ready to sell, we can see what buyers think as they're preparing an offer. What features did they like? What upgrades led to the most resale value?
Those questions may have some answers before you even begin planning your new home. Construction industry experts have followed these trends for years. Good real estate agents know what closes the deal. Experienced general contractors like Quarry View Building Group have their eyes on the prize as well. Thus, you have many resources to help pick what upgrades hold their value and those that can wait.    
Wood Flooring
Many homes are constructed with carpet in main living and bedroom spaces except for the kitchen, bathrooms, entryway and hallways. The trend towards hardwood flooring keeps growing year after year.  Not only has it become more stylish (and more affordable), but also as allergies and asthma are on the rise, the number of home buyers requiring hardwood has increased.
Hardwood flooring is a smart investment not only because hardwood looks beautiful and feels luxurious, but it's also easier to clean and lasts a long time. A USA Today study that uses National Association of Realtors data found that 54% of potential home buyers said that they would be willing to spend more for wood flooring–up to $2,080.
En-suite Master Bathroom
A master bathroom suite is money well spent. The buyers will picture themselves living in their private space, and it's of quantitative value when they like what they see. Upgrading to large-format tile on the floor and adding a point of interest to your bath and/or shower surround are handsome features to prospective buyers. This can consist of a mosaic glass tile waterfall, a horizontal border or shelf inset. Top-of-the-line vanities at a comfortable height with granite counter tops are popular and should remain so. Soaking tubs are still a valuable option if there's space as well.   
Upgrade the Outdoor Space
                      Patios are a sought-after amenity for most homes, making them a valuable addition. They are viewed as an appealing feature because they offer an additional living and entertaining space without the need for heating, cooling or costly maintenance throughout the year.
The more unique and inviting your patio is, the more money it is going to fetch. Adding things like a built-in fire pit, fireplace, raised garden bed or a cozy seating area will add value to your patio. Higher-grade materials may also be a good idea, as they tend to extend the life of the patio and reduce regular maintenance needs.
Kitchen Appliances
No matter what stage of life you are in, we all spend a great deal of time in the kitchen, from making dinner to making memories, the kitchen is the heart of the home, so don't pass up any chance to make the most of this space. Cabinets and appliances should be your main focus. 
Higher-end, energy-efficient appliances may come at an additional cost to you initially, but the return savings in both time and money come quickly. Ovens that have convection options and quick heat burners, refrigerators that have features to keep food fresh without drying, quiet dishwashers with more racks designed to hold more dishes are all appliance choices that bring higher functionality to your kitchen, saving both time and money well beyond the initial extra investment.
Add Value With Quarry View Building Group
One of the most important ways to add value to your home from the get-go is working with an experienced and skilled home builder. Quality construction and years of experience can make the difference between a cookie-cutter house and a true home to be proud of. 
Quarry View Building Group is a premier construction firm specializing in custom residential homes and event venues. Using state-of-the-art design technology along with Amish-quality building prowess, our A+ rating from the Better Business Bureau means satisfied clients and beautiful homes. Contact Quarry View Building Group today for a consultation on your new house project.