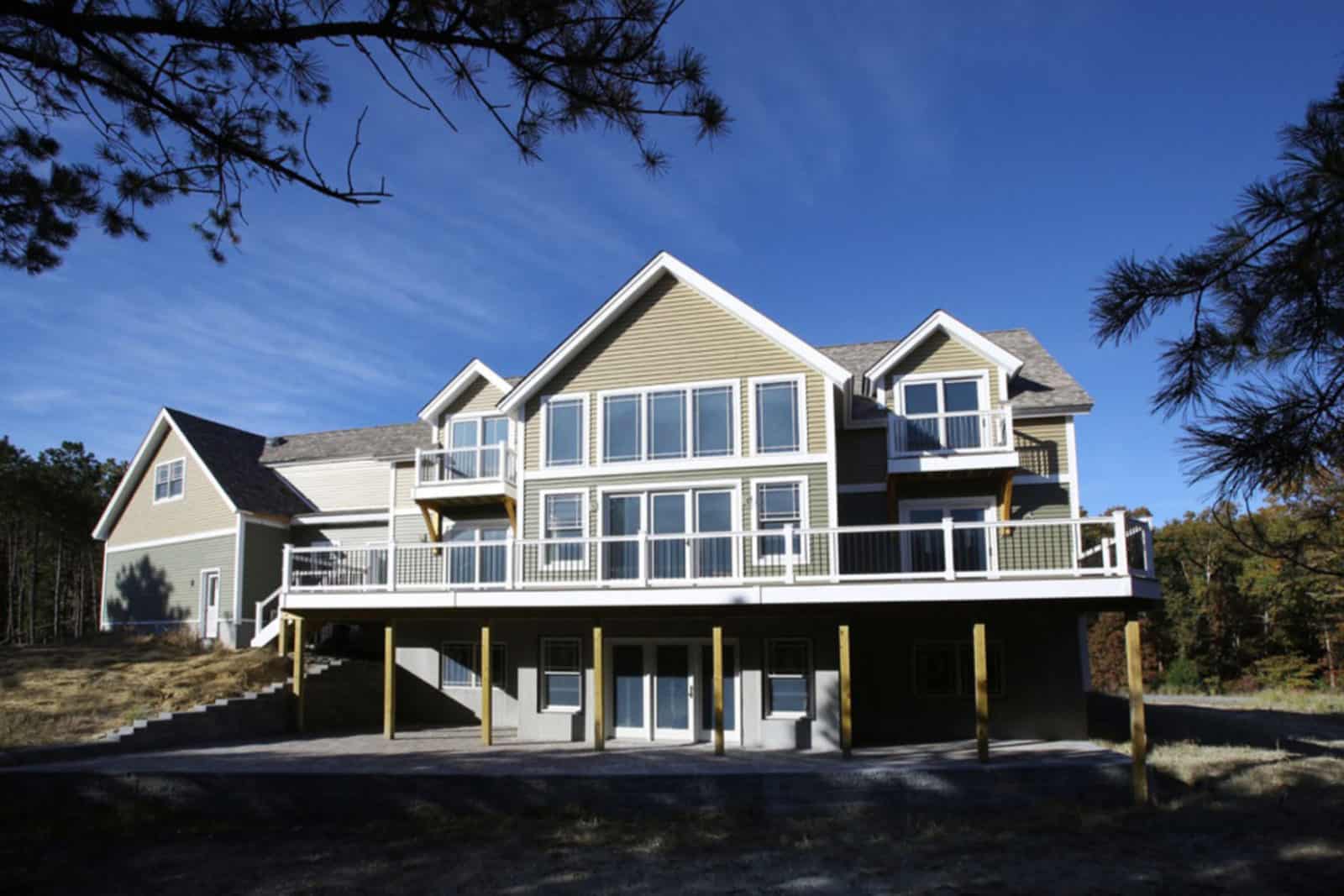 Residential Building Trends in 2020
by Craig Hoffman | Thursday January 9, 2020 |
General
Designing the outside and inside of a home is where creativity and style happen. While some choose from classic or contemporary styles, others incorporate several design trends into one house. The trendsetters among us may be wondering what are some of the architectural trends in residential home design for 2020 and beyond? How can you incorporate the latest styles and building products into your new dream home?
Industrial Style 
While rustic farmhouse style has been dominating residential architecture for several years, industrial design moved firmly into the residential space in 2019. Defined by asymmetrical forms in architectural design and construction as well as the melding of textures like metal, wood, and even plastic, the trending homes of the last year have been all about smooth and simple lines and the absence of surface elements and disruptions. 
Industrialism promotes the use of iron, aluminum, wood, and even recycled plastic to reduce construction costs. It is characterized by asymmetrical forms, absence of surface elements, and simple lines. Minimalism is the use of avant-garde and modern materials. It ensures thermal and acoustic insulation that help lower the costs, as well as benefit the environment.
Sustainable Homes
Renewable energy sources and environmentally friendly features are coming into the mainstream of modern home design and construction in the 2020s. The proliferation of solar panels on homes continues unabated as prices for installation continue to fall and efficiency goes up. But solar isn't just for rooftops – they're being placed on garages, sheds or any open space that has a good view of the sun. 
Green building can also be accomplished in construction materials and design features. Optimizing site placement with the location, orientation, and landscaping of a building affect ecosystems, transportation methods and energy use. Operating net zero energy buildings is a big trend both in residential and commercial construction. Recycled water systems and solar are effective methods to reduce resources and your carbon footprint.  
Another big buzzword for 2020 is indoor environmental quality (IEQ) which considers occupant health, comfort, and productivity by maximizing proper ventilation and moisture control, acoustics and low-VOC emissions. 
Open Concept
Another trend maintaining its popularity is the open floor plan. Families today prefer a home design that is less closed off and more open. Instead of separated rooms, such as the kitchen, living room and dining room, buyers today want a large open great room that performs all of these functions. This way, families can be together and spend more time with each other. And despite this trend being around for awhile, it shows no signs of abating anytime soon. In fact, open concepts are now including a large majority of the first floor, only leaving storage or auxiliary rooms closed off. 
Quiet Spaces
Despite the desire for more open spaces for the family to gather, another residential building trend in 2020 are quiet spaces. Home offices have been a major design feature for many years, but these oases of serenity remove noise and distractions for quiet times of reflection. But home quiet spaces aren't just devoid of noise, they're also pleasing to the eye with soothing white or cream colored walls and minimal furniture. Lighting also has a great effect on mood and designers are incorporating just the right amount and type of light to create a peaceful atmosphere. 
Outdoor Living
Homebuilders across the country are also focusing more on formal outdoor spaces. Instead of simply leaving it up to the homebuyer to figure out, residential home designers and builders are creating extensive outdoor gathering areas for homeowners to enjoy. Beginning 20 years ago, the complexity of outdoor spaces began to grow from simple decks and patios to much more robustly designed spaces. Incorporating many of the indoor features of the home including full kitchens, bathrooms, entertainment centers and large seating capacities, these mini homes in the backyard are on the rise. 
Formal outdoor living spaces need not only be used in the summertime. Those in cold weather climes and add a heat source like an outdoor fireplace, a fire pit, or a freestanding gas or electric heater. Adding a fire feature with a gas log starter can make your time outdoors much more enjoyable, eliminating the mess and cleanup that a wood fire leaves.
Building with Quarry View Building Group in 2020
Using any or all of these residential building trends in 2020 will be a piece-of-cake by working with Quarry View Building Group. Our experience and expertise in building state-of-the-art homes for our clients, along with a stellar reputation and A+ rating from the Better Business Bureau means quality craftsmanship by skilled and talented builders. So bring your ideas of what you'd like in your dream house and contact us for a consultation today.