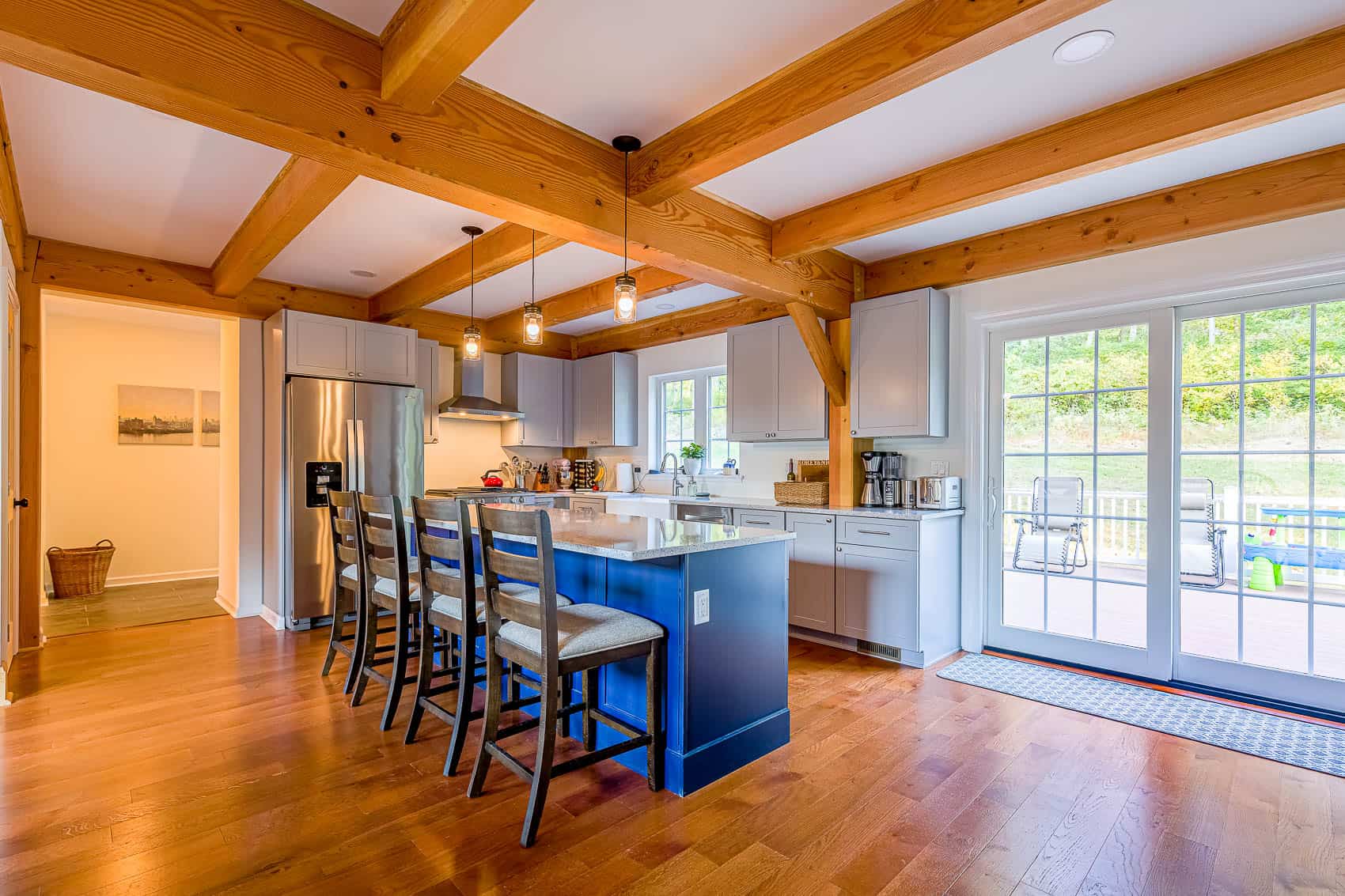 Smart Home Design for 2021
There's a lot of movement in home design going into 2021. The Covid pandemic has restructured the home in unexpected ways since the beginning of last year. In addition to more space for learning and studying, we're also looking for our homes to reflect less anxiety and stress and more design that aligns with health, wellness, and sustainability.
In addition to the pursuit of serenity and wellness, along with a passion for increasingly multifunctional spaces, technology is also moving home design in construction methods and layouts for optimal user experiences. Quarry View Building Group is always looking for the most up-to-date home design methods and would love to pass them along. Let's take a deeper look.
Study Rooms
One of the longer-term consequences of Covid will be more people working from home, even after the lockdown is lifted. The negative stigma of working from home has officially been negated and although some of us will be returning to the office, there will be more of a mixed approach to work settings going forward.
Besides a devoted room for study or an old-fashioned library, homeowners are desiring multi-functional spaces with desks and workstations built into bedrooms and living rooms. Even those who continue to work in an office will likely have more flexibility to engage in remote work. Creating multiple workspaces throughout the home means that two people can work from home at the same time without bothering each other. Kids and dogs are another story.
Smarter Technology
Realtors are seeing a rise in requests for "smart" features in homes as technologies such as automatic and motion-sensor lighting and smartphone-controlled technology are becoming more common. Voice-activated control of appliances and the use of touchless devices like shades, faucets, and toilets will be even more widespread in 2021 and beyond.
Contractors like Quarry View Building Group are looking for ways to incorporate increased demand for smart technology into their projects. Advanced wiring techniques are needed for the increase in sophisticated automated systems for lighting, audio/video, and security. Climate control is another area where state-of-the-art systems are making homes ever more efficient in heating and cooling, thereby controlling utility costs and attaining a more sustainable abode.
At Home With Nature
Studies show that being close to nature reduces stress, and outdoor living areas can become personal oases for relaxation and retreat, and expanded space for entertaining. Landscape designs may feature more garden spaces and hardscape areas such as patios and decks. Amenities can include custom-designed walls and trellises, outdoor kitchens, and specialty lighting. Outdoor audio systems can add a soothing layer of sound to a peaceful retreat, or be a lively addition to gatherings of family and friends.
Fitness, Health and Wellness
As offices remain closed and many schools are shut in lieu of virtual learning, we're spending more time than ever in our homes. Home workouts via fitness apps, YouTube videos, or virtual subscriptions are skyrocketing but many aren't used to working out at home.
Many are creating a gym from scratch or transforming an existing room into a workout haven. Options can include garages, basements, or unused bedrooms, depending on the size and style desired. There's rubber flooring for aerobics, yoga rooms, and media areas for kids to play video games, plus plenty of finished storage, and even bars.
Custom Home Design with Quarry View Building Group
As noted earlier, the design of the home is what brings the homeowner's style and creativity to fruition in their living quarters. We want our homes to feel welcoming and secure to ourselves and others.
That's why building a custom home from a firm like Quarry View Building Group is the right choice. Years of experience coupled with state-of-the-art building processes can make the difference between a cookie-cutter house with little style into a custom expression of you. Contact us with your custom home design ideas to get started.