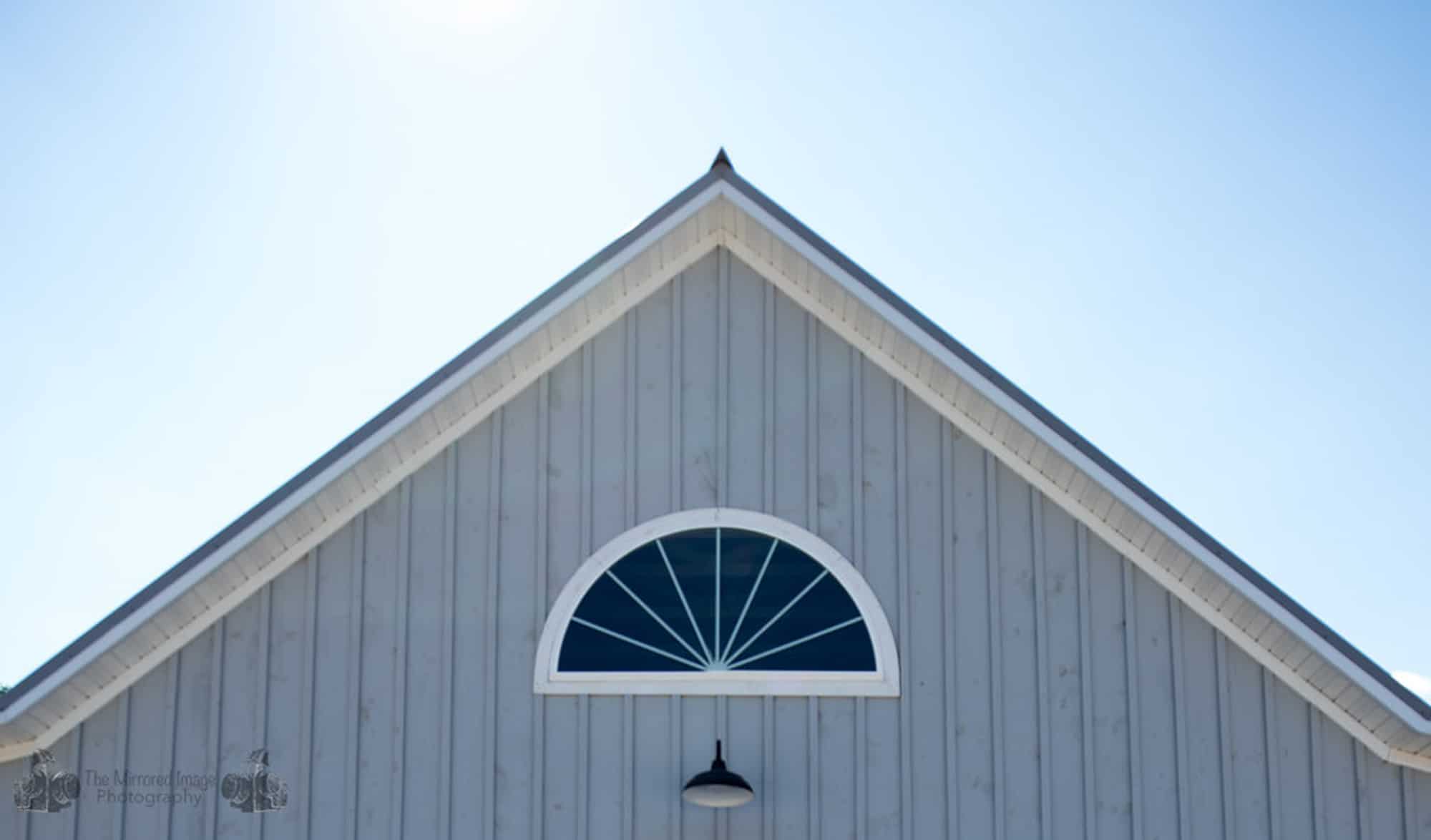 The Reality of Virtual
Quarry View Building Group Designer, Paul Campbell, can close his eyes and hear his former college professor saying, "Architecture is the artful creation of space."
Space that is both functional and beautiful. Space that is the perfect size for its purpose. Space, whether created for work or play, that feels just right.
Now, with the help of Virtual Reality technology, customers are able to experience the space of their building, to see if it feels just right, before it is even created.
The team at Quarry View Building Group has had their eyes on Virtual Reality technology since 2016 and were pleased to find a software program that works seamlessly with their design software already being utilized.
Customers who have explored their buildings through Virtual Reality prior to the building process are usually amazed at just how tangible everything seems once they put on the headset and the real world is shut out. Quarry View utilizes this technology  to ensure that the layout and flow of the building is exactly what you need and want while still utilizing physical samples to make final decisions such as the stain color for exposed timber.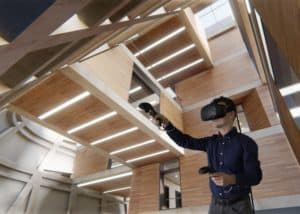 Keep in mind that Virtual Reality is not a cure all. The best method of grasping the view from your future great room may be to climb up a ladder that is placed exactly where a window will be to ensure that we capture the perfect angle of the shade tree in your backyard. For this and similar situations, the Quarry View team will discover the beauty of your property alongside of you and plan out your structure the traditional way – in reality!
Paul recalls one customer's recent experience where using the Virtual Reality technology actually influenced their decision to change the size of one of their rooms. When this customer stepped into the room using the Virtual Reality headset, she immediately reacted with, "I think this is too big!"  What a blessing that this revelation came towards the beginning of the process and not when changes would be costly or even impossible. And that is the value of Virtual Reality.
Whether the team is using new, cutting edge technology or face-to-face interactions, their simple intent is to create a space where beauty and function collide, and dreams become tangible.