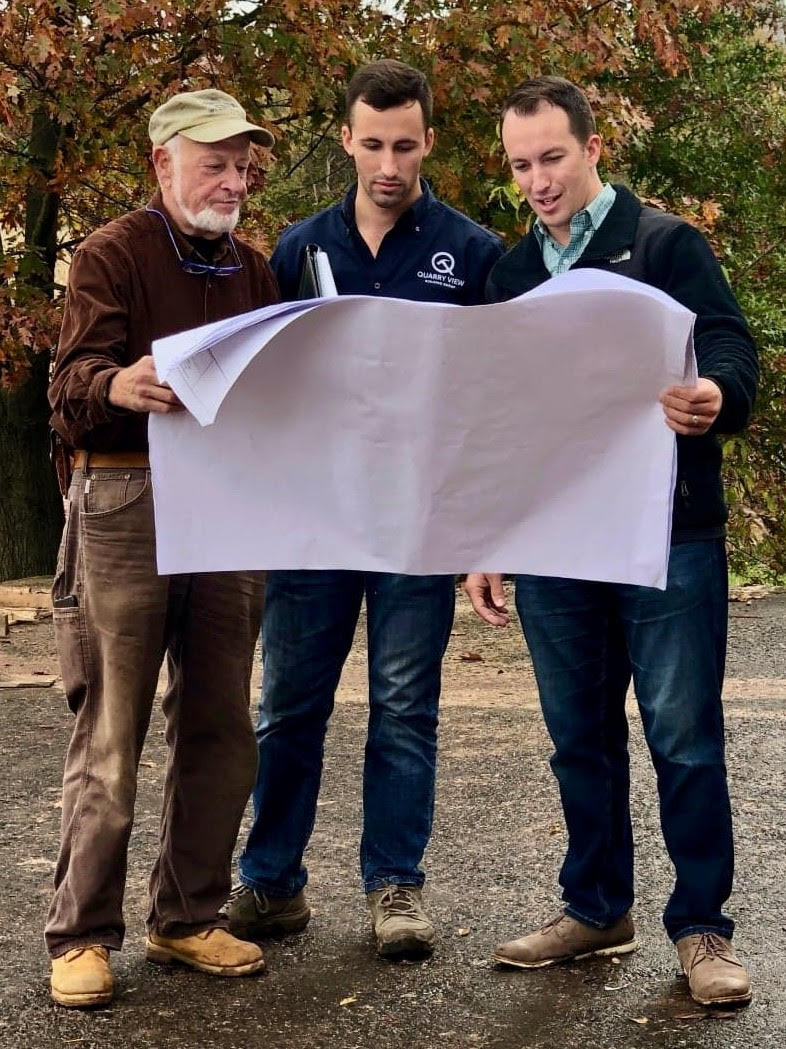 Welcome to the Quarry View Building Group!
Quarry View Building Group is pleased to announce its acquisition of Timber Frames Unlimited of Long Valley, New Jersey, a timber frame design and construction company. This merger will enhance Quarry View's knowledge and access to the residential Timber Frame home marketplace.
We believe Quarry View's current portfolio of equestrian, agricultural, event and commercial projects will be significantly enhanced by the addition of this expanded focus in the exclusive nature and beauty of timber frame homes.
"Along with the extensive marketing and design expertise of its founder, Jack Costantino, combining the assets of Timber Frames Unlimited to Quarry View Building Group is a major accomplishment for us," says Ben King, President of Quarry View. "Their track record of overall project coordination, preliminary design and building timber frame structures in the mid-Atlantic region is extensive. With Jack's 50+ years of hands-on carpentry and building experience, adding Timber Frames Unlimited to our team, significantly expands our ability to deliver quality work for our clients."
WHAT OUR CLIENTS ARE SAYING
"Highly recommend company. Great people and great to work with."
James
"I cannot say enough good things about Quarry View Building Group."
Daniel
"My experience with Quarry View was excellent - they have a top-notch staff and are clearly concerned with attention to detail."
Tom
"Outstanding Company to work with!"
Earle