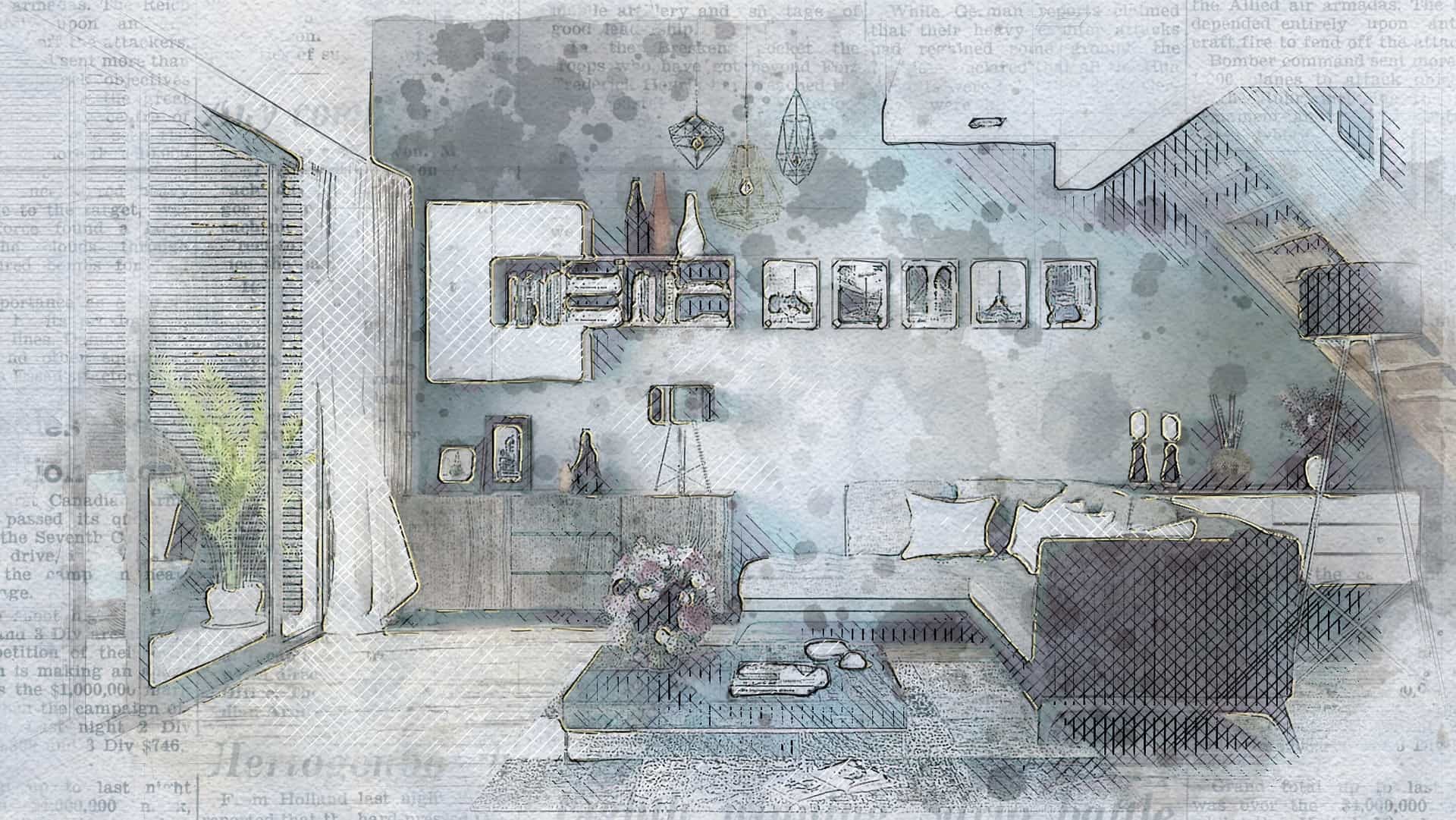 Top 4 Interior Design Trends for 2021
At the beginning of every new year, one looks in the past for inspiration and to the future for new ideas. One wonders what will the new season bring? 2020 saw its fair share of home trends, thanks to a surplus of time spent pondering our interiors as we were literally stuck staring at the design choices we've made, but maybe regretted. The good news is that Covid-19 compelled people to take creativity to new levels and really think critically about what they want to get out of their homes.
What are some of the interior design trends for 2021 and beyond? How can you incorporate the latest styles and building products into your home? Read on to find out!
Neutrals
Neutral colors will be "in" once again this year. Whites with cool or warm undertones like shades of gray and beige are standard in the neutral color trend. Is black a neutral color? Some designers think so and are adding it to their interiors. Sage green and navy blue are also looking to gain neutral color access to our homes in 2021.
Often thought of as a simple paint color choice, neutrals can also make their way into furniture including sofas and bedding. Don't forget about smaller fixtures and flooring as possible neutral color additions to your abode.
All White/Black Kitchen
There seems to be a diverging consensus on kitchen hues going into 2021. The all-white kitchen still rules the interior design world, with its neutral walls, counters and backsplashes. But as with most trends, they don't last forever and now black is back as a pallet for the kitchen.
The advent of open kitchen plans has had a big impact on how we perceive color at the cooktop. Black and other dark colors hold appeal these days because consumers awash in smart technology are craving tactile experiences and fine craftsmanship. Dark colors conjure cast iron, slate, and black marble, evoking the look of kitchens before they were streamlined in the 1930s. Plus, black is more forgiving in the kitchen where spills and splashes take their toll.
Biophilia
Defined as "relating to, showing, or being the human tendency to interact or be closely associated with other forms of life in nature," biophilic design has gained popularity over the past few years due to its positive effects on mental health. Studies have shown that incorporating natural elements into one's home promotes a sense of balance and calm, especially in today's tech-centric world.
The easiest way to tackle this trend is to bring actual, living plants into your home. No, you don't need to open a greenhouse in your living room. Instead, start small with a few simple, easy to care for plants such as succulent, ivies, or a large floor plant and go from there.
If you don't have a green thumb, opt for the best quality faux plants your budget can afford. If plants are not your thing, try bringing in natural elements such as wood, stone, wicker, rattan, caning, or cork. You can also add photos of plants, flowers, or natural scenery.
Grand Millennial Style
Totally new for 2021, this style takes inspiration from two sources – Millennials that have grown tired of same-same spaces, white-on-white interiors and the pressure to be 'modern' – to add what's literally called "grandma-style" using a mix of previous generations' design. Those of a certain age remember interiors dotted with feminine florals, gingham prints, puffy sleeves and frills. Perhaps to some designers' chagrin, they're back, along with wicker and cane furniture, antiques, fringing and wallpaper. They point to a longer trend back towards more traditional furnishings.
Darker, moodier rooms, old oil paintings mixed with a modern light fixture adds enough variety for the visitor to question what era the room is from. The timeless, mix and match eras are a fun and chic way to incorporate more of a DIY vibe in the home. Indeed, the blending of classical and modern to combine elements of each are tapping into a level of comfort sought by homeowners spending more time at home.
Interior Design with Quarry View Building Group
Home design is an important part of the building process. It's true that houses need walls and roofs, but the personalized look of both the exterior and interior of one's home is where we feel inspired and content.
That's why we're excited to introduce McKayla Cooley as Quarry View Building Group's new Designer. Bringing the design process in-house with a skilled professional like McKayla adds yet another reason why Quarry View Building Group is the premiere custom builder for clients like you. Contact McKayla for all your design questions and answers!
More About McKayla Cooley:
My passion for design started at a young age as I would work on crafts more complex than just glue and googly eyes. I wanted to use a hammer and nails to build a birdhouse or a new structure for my Barbie's!
In high school, my favorite place to hang out was the tech wing. My drafting teacher let me explore the passion I had for the world of design to the fullest extent. He created opportunities for our class such as the hands-on building and remodeling of an 1800s single-room schoolhouse and entering sustainability and innovation design competitions at a university. This shaped me as a designer and a person, pushing me to continue to learn.
In May 2020, I graduated from Philadelphia University with a degree in Interior Design. I've also been fortunate to study abroad in Rome and experienced the historical Roman architecture up-front. After graduation, and while seeking the best career fit, I focused any additional time creatively in photography, drawings, and continuing to learn to sharpen my skills.
I joined the Quarry View team in November of 2020 and have loved every second of my time here! I love working with new challenges every day and a team that is so creative, technical, and passionate about what they do!
Currently, my favorite trend is high contrast in a space. This can be done by breaking up a white room with a black wall and neutral accents. High contrast can also be demonstrated by adding the common "granny style" to a very modern space. I like the challenge of mixing pieces of furniture and art that may not seem to flow together and making them seem as if they wouldn't work without!
I also design for function. I believe that a space becomes a home when it works for you. Each person's home should be designed as a reflection of their everyday needs. Style allows us to be creative to hide those functions for aesthetics, without sacrificing performance. When building a home, or any space, we thrive in creative planning and work for your needs and wants!
So, let's start designing!