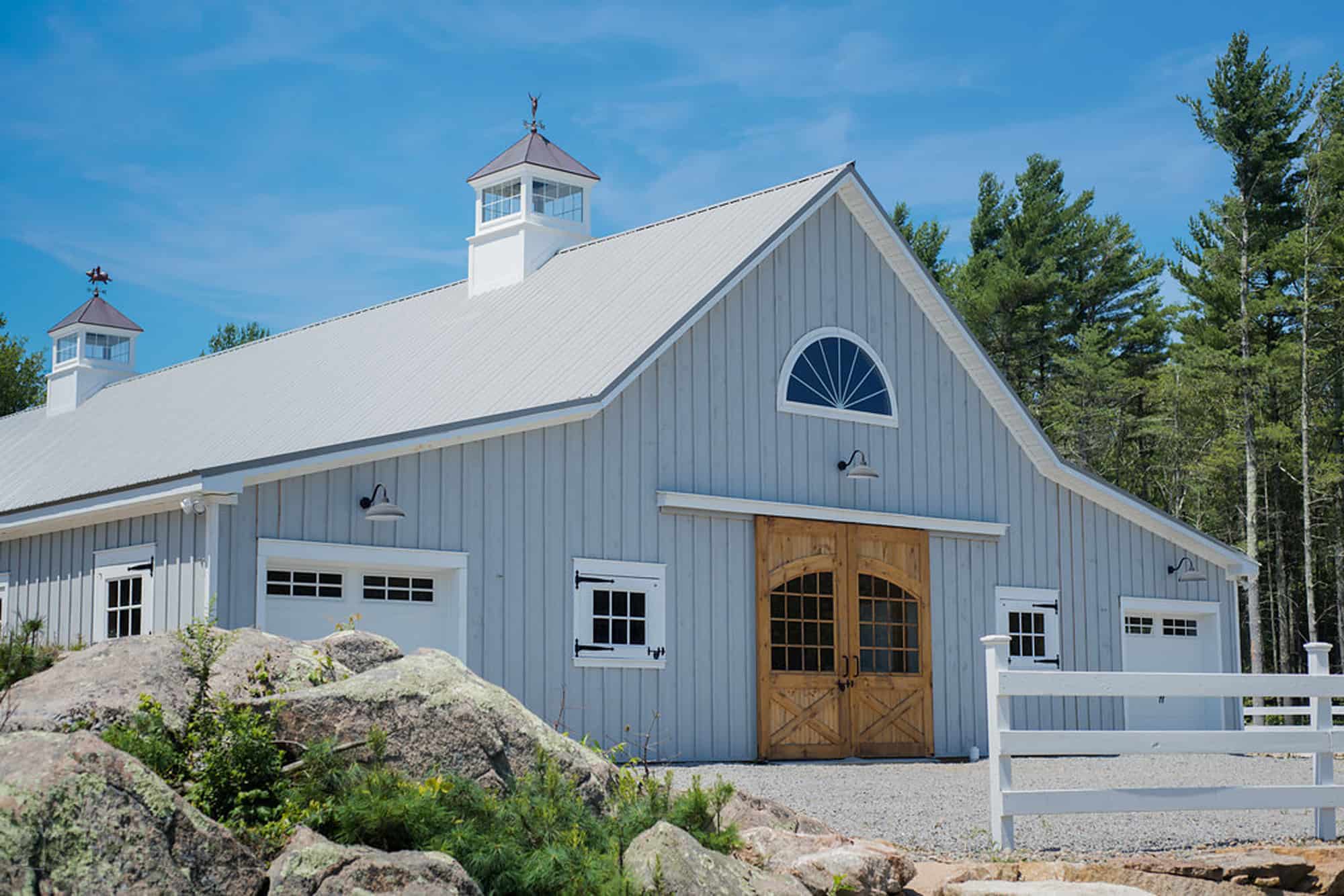 Trends in Agricultural Building Design
by Craig Hoffman | Wednesday April 1, 2020 |
Agriculture
Agricultural buildings have come a long way from the old-fashioned barn. Modern design and building methods now make farm facilities a veritable oasis for livestock, equines, equipment, and crops. Trends of larger farms and agricultural operations require buildings to match.  
In addition to the size and shape of the modern barn, amenities that are commonly thought of for residential houses have crept into agricultural buildings. Sustainable design with increased awareness of renewable energy resources is now commonplace in most new agricultural structures. 
At Quarry View Building Group, we are using modern building techniques with state-of-the-art equipment to build efficient structures with old-fashioned practicality. But what about you? Are you thinking of building a new barn or other agricultural structure? What are some new building methods that can be incorporated into your plans? Let's read on to find out!
Sustainable Barn Design
Sustainable design is now a part of most building designs. That can now include agricultural buildings too. The "greenbarn" is designed for optimum functionality and incorporates materials such as reflective roofing, recycled-content concrete, low-VOC stains, FSC-certified wood, and recycled rubber brick flooring. 
Renewable energy solutions like natural daylighting for passive energy use and permeable floor surfaces that facilitate drainage and help maintain a clean interior are popular. Incorporating photovoltaics, geothermal wells, or wind turbines to generate electricity, and rainwater harvesting systems to conserve water are both smart and efficient uses of resources. 
Maximum Light
Natural light is a trend in buildings of all types. Residential and commercial builders are asking for more light to reduce mechanical and energy costs. Agricultural buildings that use maximum natural light can expect lower energy costs. Using energy-efficient windows allows for more light to penetrate the building while reducing the loss of heat or cooling. 
Window placement is also important to gain the most advantageous placement depending on sun angles and the building's design. Also, look for skylights of clear-glass, diffused-tube and translucent roofing material to add even more rays into your barn. 
Roof Only Barns
The huge farm equipment used on modern farms and agricultural operations require flexible storage options. Building wall-less structures are becoming popular as farm owners are looking to maximize space and minimize costs. Wall-free barns save an average of $2 per square foot over fully enclosed structures. In addition, roof-only buildings erect faster than walled-in structures. Options for walls on one-or-two sides of the structure can protect from the elements yet allow for additional space later on. 
Barndominiums
Imagine yourself waking up on a cold or rainy morning and running downstairs or through a door to feed your horses—without even having to go outside. Living in the same structure as your equines is a new trend in agricultural building design. The "barndominium" or "barn house" trend is taking hold and may be an attractive option for those who desire convenience and rustic charm. 
These are truly multi-functional buildings that can be used as workshops, entertainment areas, and meeting rooms for humans in addition to living quarters for horses. Barndominiums can be built with wood, steel, or any combination of materials that adds to the rustic charm of a home yet the durable structure of a barn. 
Building Your Barn with Quarry View Building Group
Quarry View Building Group is a premier construction firm specializing in custom residential homes and agricultural buildings. Using state-of-the-art technology along with Amish-quality building prowess, our A+ rating from the Better Business Bureau leads to a stellar reputation throughout the industry. Contact Quarry View Building Group today for a consultation on your next project.