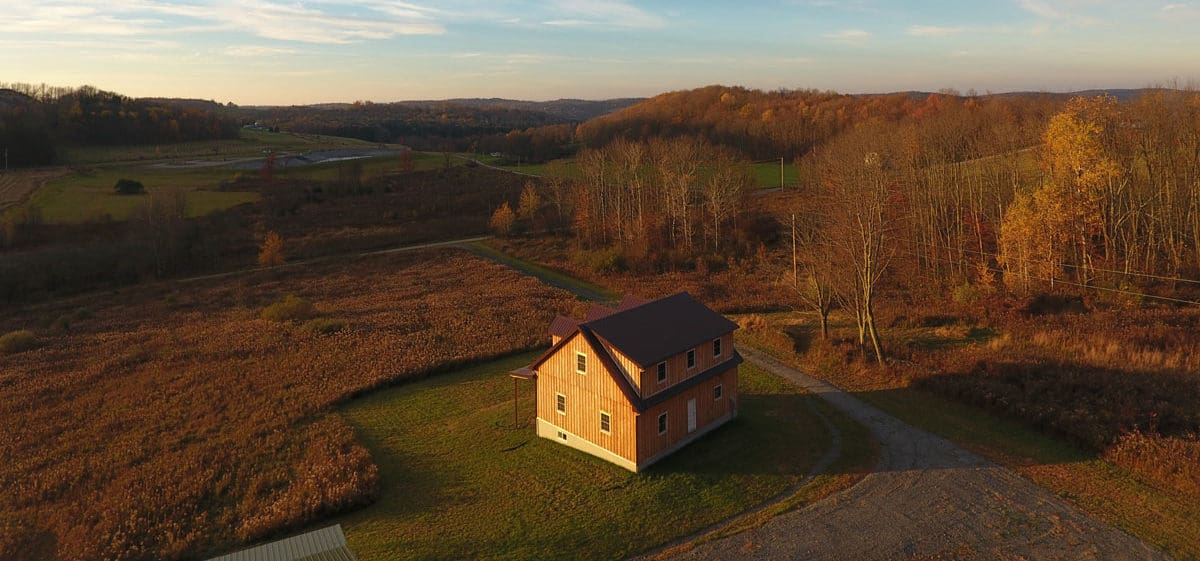 What Design Style Will Best Fit Your Agriculture Barn?
When it comes to choosing a barn style that fits your business needs and your design ideas, the choices can be overwhelming—especially since there are so many of them.
Whether you're storing a harvest or sheltering your livestock, it's nice to have a barn that is aesthetically pleasing and practical. Barns are typically classified based on their application or their design, so keep that in mind when taking the first, preliminary steps toward creating a beautiful, functional barn.
Barns based on Design Construction
Homestead Barns
Perhaps the most popular barn type, homestead barns are identified by their gabled rooflines, square bases, and optional overhangs. They can be used as livestock housing, stables, workshops storage shelters, and more. They vary between single story, two story, or a story and a half, making them not only attractive, but highly adaptable, as well.
      2. Raised Monitor Barns
Also referred to as "raised center aisle barns," monitor barns are recognized by their tall open center. From the exterior, they feature a raised center roof. From the interior, they make quite an impression due to their added height.  These barns are ideal for storing tall, heavy equipment, but their striking appearance inside and outside makes them a popular barn type for residential and business occupancy, as well.
      3. Gambrel Barns
Gambrel barns are the most iconic of all barns because of their easily recognized roof-lines. This European-style barn type is typically associated with farming and livestock. Their popularity has more to do with function than style, however. Because of their unique roof shape, gambrel barns allow about a third more loft space than other types of barns, making them ideal for added storage.
      4. Bank Barns
For the last 350 years, bank barns have been a staple of agriculture around the world. Bank barns are two-story structures built into a hill providing direct access to either level from the ground.  It is not uncommon to create a manmade hill for a bank barn that is built on a relatively level site.  Historically, the lower level is normally used for livestock and the upper level is used for equipment and feed storage.
      5. Round and Polygonal Barns
You aren't very likely to see a round or polygonal barn while you are driving through the countryside, as they are somewhat of a novelty.  These types of barns tend to be somewhat costly due to the complications involved with the unique construction that is required. However, if you're looking to make a bold statement with your new barn, a round or polygonal barn offers a very unique yet efficient layout.
Of course, you're not limited to just the types of barns we've listed here. Since barns have a very long history, many designs have overlapped to create limitless variations that are both beautiful and practical. You can also always add certain elements or features to your barn to create a structure that is unique. If you're looking to add a new agriculture barn to your property, contact us today, and we would be thrilled to help you decide what design would best fit your needs!]