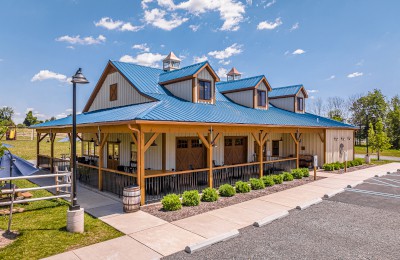 Relationships built on strong foundations®
With a foundation built on strong customer relationships and years of experience in the construction industry, our goal at Quarry View Building Group is to become your personal builder. We focus on creating stunning, high-quality structures that leave our customers with an exceptional end result they can be proud of. Throughout the course of your project, you'll find us easy to work with and as good as our word. We want you to have the building you've been dreaming about, so we promise to become your trusted partner and lead you through the entire construction process—from ideation to completion.
WHAT OUR CLIENTS ARE SAYING
"Many in Durham, CT have been impressed by the speed, attention to detail and positive attitude of your work crew."
Jim Rossi
"Working with Quarry View was a great experience. Together with our ideas and theirs we got the barn we wanted! We are very happy! Thank you!"
Shelton Grantham
"My experience with Quarry View was excellent! From conception to completion, their team was friendly, knowledgeable, and assisted me through every aspect of the project. The work ethic was by far the best I have ever worked with in terms of quality and time management. They completed the project on schedule, with very few delays. I would definitely recommend Quarry View to anyone looking to build a quality equestrian facility."
Vbrockwell (Houzz.com review)
"On time, on price! This is truly the best construction experience I have ever had. Quarry View Construction built three projects for us, and we are so proud of the work. I would recommend them without hesitation to anyone needing a high-quality building!"
Jeff (Google review)
"Levi, Ben, and the entire crew always had positive attitudes (despite a difficult site). They were reliable, respectful, and just easy to have on-site and be around. They all take great pride in their work and craftsmanship. We will definitely use Quarry View again, and we highly recommend their work."
Shari Crotty (Houzz.com review)
"Quarry View Construction is an amazing group that is hardworking, creative, and attentive to every detail from start to finish. Levi King headed the crew that worked on our property, and we cannot say enough of how awesome he was to work with. He had different ideas that were so helpful with creating our vision, and the finished product was more than we had ever expected. We are so excited for when Quarry View comes back to work on our property, as we will be hiring them again!"
Stephen McCarthy (Google review)
The dream for this stunning wedding & special events venue included bountiful windows, exposed timber framing, and timeless interior design trends. When the timber frame construction came to a close, it was evident that it provided the grandeur our customer had hoped for!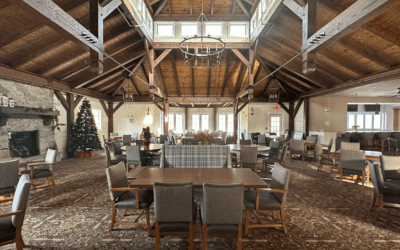 From commercial or assembly application to a home space or addition, these spaces are scaled appropriately to provide a grand space for any occasion.  This space will be additional dining and assembly space for an existing renowned privately-owned golf course clubhouse.
read more