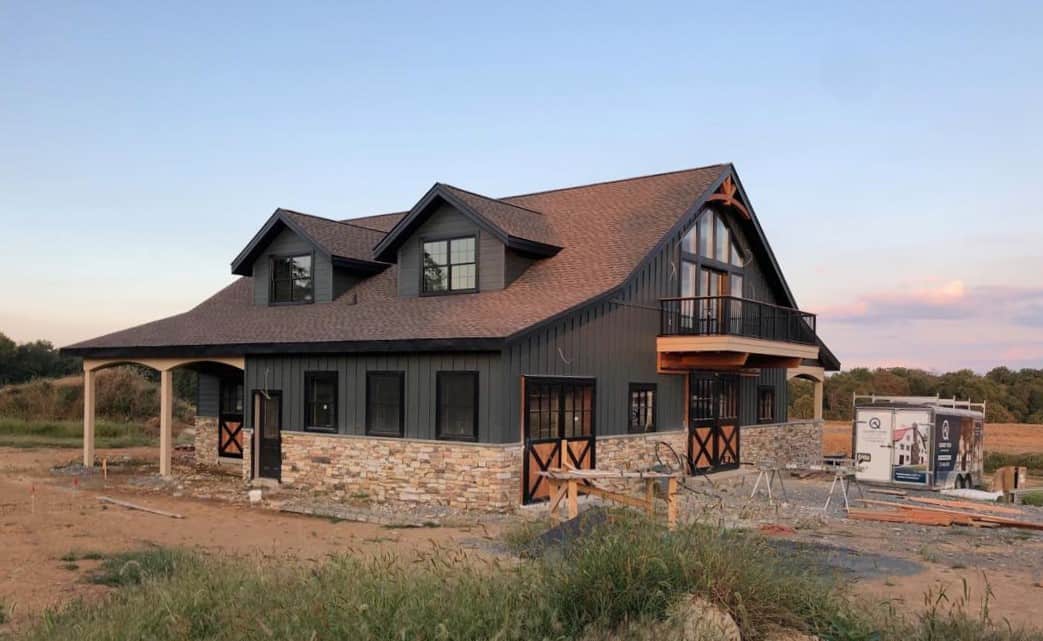 Building on Rural Land: What You Should Know
Building a new home is the dream of many Americans. From our frontiersman beginnings of log cabins and westward expansion, the concept of starting-from-scratch construction of a home that brings peace, serenity, and joy is truly an American endeavor. Tackling a new construction project on rural, vacant land is also the dream of many, incorporating the homeowner's vision and into the landscape, pining for the natural beauty and solitude that rural living can bring.
Quarry View Building Group takes those with an independent spirit and matches them with the resources to mount a rural construction project, navigating the many items to consider before hammering that first nail. Zoning issues, water and land conservation regulations, and access to utilities are just a few factors that go into the planning and construction of a house in the country.
Challenges in Building Rural
There are about 47 million adults 18 years and older living in rural areas according to the U.S. Census Bureau. Most adults in rural areas are more likely to live in single-family homes and live in their state of birth. Veterans comprised 10.4 percent of the population of adults in rural areas compared with 7.8 percent of adults in urban areas.
According to the National Association of Homebuilders, land and land prep accounts for 25 percent to 30 percent of the total buy-and-build project costs. Those numbers can go up in rural areas where costs for materials, shipping and labor turn upward. Reliable and experienced construction companies like Quarry View Building Group can work with their suppliers and subcontractors to keep costs as low as possible.
There are also organizations for rural builders to guide them in their planning and construction. For example, Farm Credit is a nationwide network of 72 customer-owned financial institutions that provides loans and related financial services to U.S. farmers and rural homebuyers. Most states have rural planning departments as well.
Zoning
"One of the most important items to consider when building rural is zoning," says Ben King, President of Quarry View. "Property zoning is usually governed by local laws, sometimes known as ordinances, which divide the land into different areas or "zones" such as Residential and Commercial. An area of land's use is restricted to the purposes allowed in the applicable zone."
Land designated as "rural" restricts the number and size of any buildings. Inside these rural zones, there can be subsections of zones, including "environmental" where construction on certain portions of the land might be prohibited, or undisturbed animal habitats must be maintained (such as existing trees or meadows) on the land.
Agricultural or "Ag Zoning," refers to designations made by local jurisdictions that are intended to protect farmland and farming activities from incompatible non-farm uses. Usually designated as "A-1" land or zoning, the purpose of the zoning is to conserve and protect open land uses, foster orderly growth in rural areas and prevent urban agricultural land use conflicts.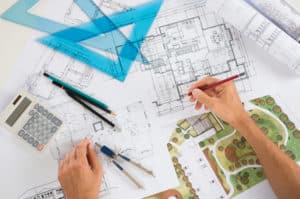 Water & Land Conservation
Rural land may look beautiful, but there can be many hazards lurking underfoot for possible development. "Rainfall runoff and the accompanying soil erosion, wildlife protection, pesticides, and watersheds are common issues with rural land," says Ben. "Municipal, state and federal regulations can affect the planning of any structure, including agricultural or equine facilities."
Zoning restrictions can require minimums for emergency vehicle access; sewer or septic connections, rainwater runoff control, municipal water or well water hookups; minimums for lot size, square footage of houses, and restrictions on how many residences can occupy a lot or given area.
Utilities
Factoring utilities is a vital part of deciding to build rural. Where's the closest electricity to the proposed property? Are there existing power lines close by? Do you want underground lines, or are overhead lines enough? Power companies provide these services, but buildings far away from the nearest electrical source can be expensive. What about solar? Although it's come down in price, installing enough panels in the most efficient area can also break the piggy bank.
Water and septic utilities can also be challenging depending on the land. These restrictions might also impact where you can build your home. "You must ensure that there will be enough room to install the septic system in a suitable location, in addition to a well which is typically needed on rural properties," adds Ben. "Site evaluations will determine whether you can build a conventional (gravity-fed) septic system or whether an alternative system will be required."
Other utilities must also be considered. Heating a home and be expensive with only electric heat. Gas is an option for those with a pipeline close by. Propane is a popular heating method in rural areas as well. Technology utilities like telephone, cable, satellite, and internet are also considerations for any modern homebuilder.
Moving from Dream to Reality
Although the checklist of zoning and infrastructure issues may seem like a bureaucratic nightmare, hiring a talented and experienced construction firm can ease many of these concerns.
Quarry View Building Group takes a holistic approach to development and design of rural buildings. Their process includes site visits, extensive research and planning, constant communication and consultation, and an experienced team of designers, planners and builders can turn fiction into fact. Contact them at 717-656-3018 to talk about your dream home.