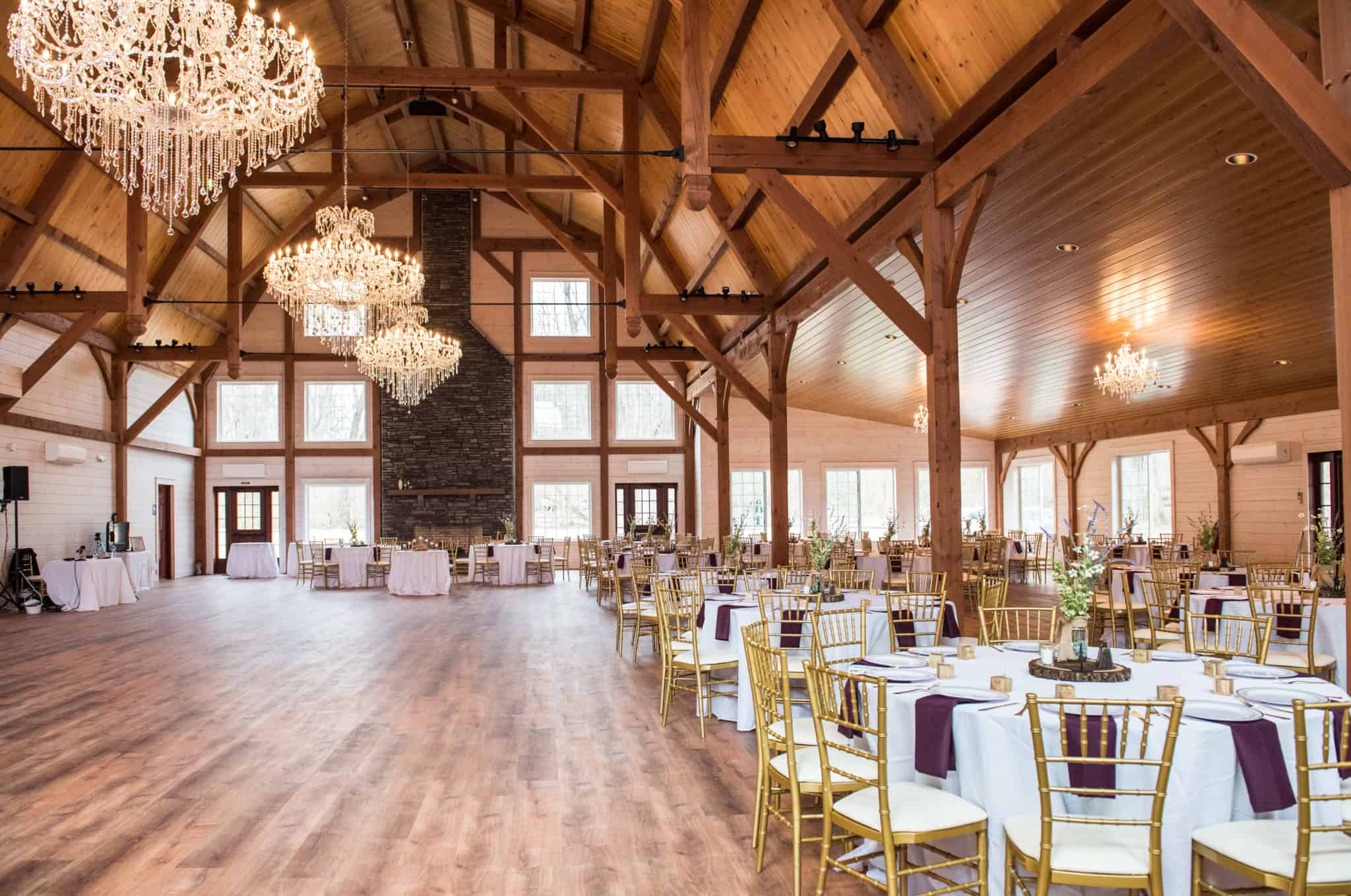 Choosing Timber Frame for Your Commercial Build
by Craig Hoffman | Monday August 16, 2021 |
Commercial
Timber frame has become a popular building method for residential homeowners. After all, its sturdy good looks and sustainability make it a desirable addition to any new home. But what about using timber frames in commercial buildings? It's a desirable proposition for a number of reasons.
More designers and builders are embracing mass timber as the material of choice for commercial construction projects. Adding timber frames to public spaces as a structural or finish material has a profoundly positive impact on its beauty and sustainability. We here at Quarry View Building Group, have used timber framing in event centers and equestrian facilities. But no matter the end-use of your commercial construction project, buildings of all types can benefit from the many advantages of timber frame.
Cost
Technology has made mass timber construction a much more affordable building method. CNC machines have significantly cut down the labor cost for manufacturing. Mass timber buildings allow the entire structure to be prefabricated, thus decreasing timelines for projects and causing less impact on job sites. It also provides a high strength-to-weight ratio, and high fire resistance.
Sustainability
Mass timber products produce fewer greenhouse gases during manufacturing compared to alternatives like cement and steel. Studies show that wood is better for the environment in terms of global warming, renewing resources and embodied energy, as well as air and water pollution levels. Timber also creates less waste in its production compared with brick, plastic, concrete or steel. timber frame construction allows for off-site manufacture. In a factory environment, measurements can be more precise so waste levels of wood are much easier to manage and reduce.
Historic Rosemont Manor is a perfect example of using exposed timber frame to enhance the esthetics of a commercial event space. 
Aesthetic Appeal
Commercial building construction has upped its game in recent years. Corporations, schools, and churches are embracing more creative and visually inspiring designs—and the materials they choose to incorporate into their plans bring their desired building style to life. Through both exterior and interior features, mass timber construction can deliver beauty and warmth that is hard to achieve with concrete and steel. It also offers design flexibility—features like exposed beams and columns, roof overhangs, and curved walls can add a unique touch to any project.
Versatility
The best part of building a timber frame commercial structure is the endless design possibilities. Many timber frame designs have no interior load-bearing walls, so floor plans can be open for larger spaces needed in hospitality structures like event centers and hotels. The same concept works for storage buildings, garages, and other utility buildings. The possibilities are endless and versatile for almost any purpose when building a timber frame commercial structure.
Commercial Timber Frame From Quarry View Building Group
The choice of a builder can bring your timber frame home to life according to budget, needs, and requirements. Quarry View Building Group has the extensive experience in building timber frame homes and businesses necessary to bring your project to life. We'll work with you to incorporate timber frame construction or accents into a building that will bring out all the beauty and benefits of wood.
Quarry View Building Group is a premier construction firm specializing in custom residential homes and event venues. Using state-of-the-art design technology along with Amish-quality building prowess, our A+ rating from the Better Business Bureau means satisfied clients that have created stunning structures with the expertise and professionalism of a quality builder. Contact Quarry View Building Group today for a consultation on your next project.