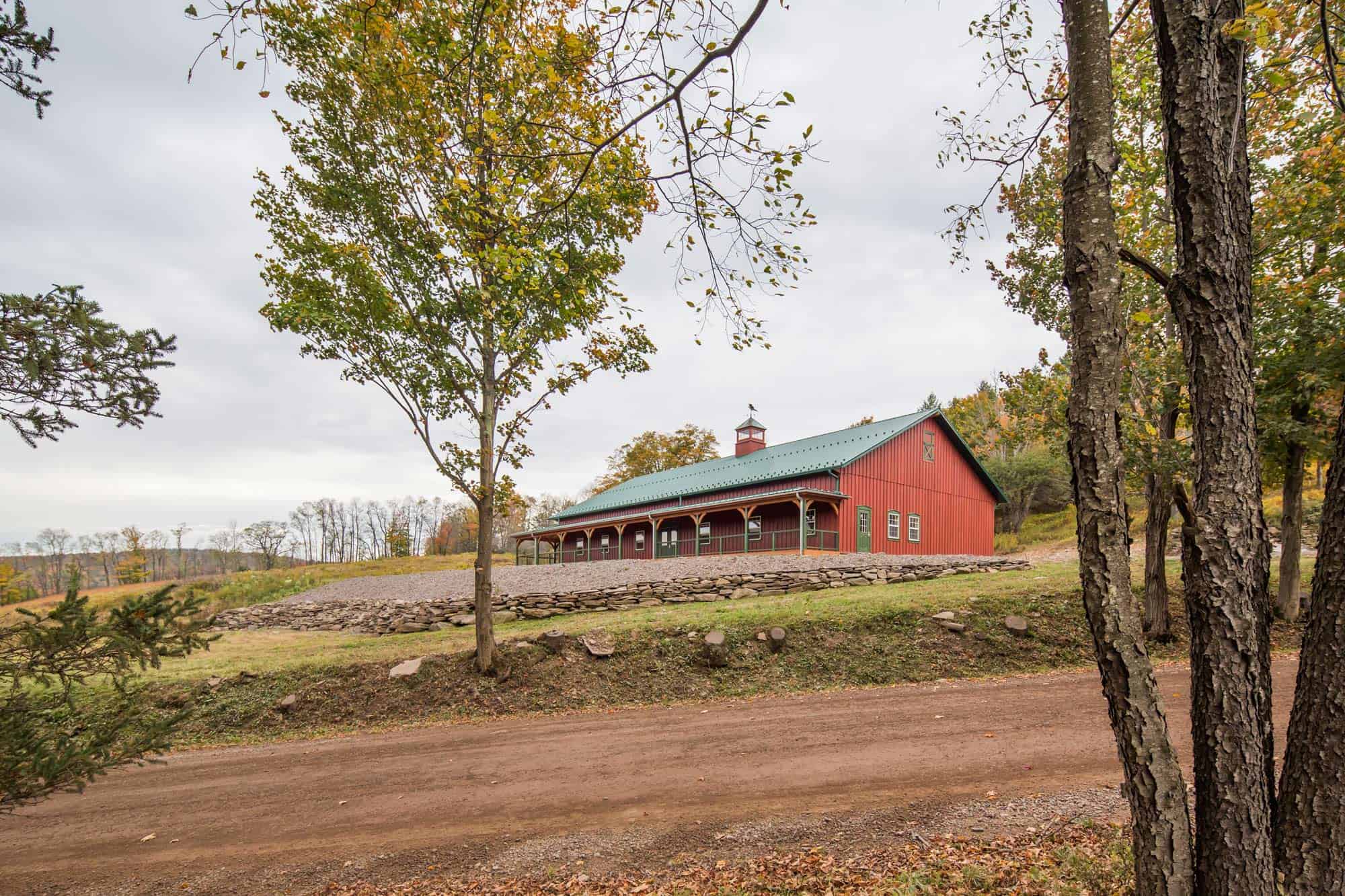 Five Features to Consider For Your Wedding Barn Venue
Fifteen percent of all weddings took place in a wedding barn in 2017, and 2018 shows no signs of slowing down.
If done right, wedding barns can provide a healthy ROI for entrepreneurs looking to turn empty space into a retail investment. Not to mention, when the details are properly attended to, it's an investment that can also add great joy to all the couples holding their weddings there.
If you've been thinking of turning an old barn on your property into a wedding barn—or if you've been thinking of building one from scratch—it's time to consider the kinds of couples you want to attract and what features will best fit their wants and needs.
Figure Out Your Desired Atmosphere
Assuming you've found the perfect location for your new venue, start thinking about how you want the barn to feel to your couples and guests. Determining the atmosphere of your venue will be one of the first steps in the creation of your new barn. Will it be bright, white, and airy? Will it be dark, romantic, and moody? Traditional, flirty, and rustic? It all depends on what you want and the mood you want to set for your future customers.
When determining the atmosphere, it's important to remember that wedding trends come and go rather quickly. Finding a timeless style or having the ability to change the décor to fit current trends will help your venue flourish for decades to come.
What Features Should You Consider?
Now that you know what feelings you want to evoke in your couples and their guests, it's time to decide what features will help solidify the atmosphere and the experience for your couples.
Location
One of the first things to take into consideration is the location of your venue. Not only will couples and their guests want a beautiful view, you're going to want all photos of the property to be as amazing as possible for future marketing materials.
Interior Color
Once you've figured out what you want the ambiance of the venue to be, you can determine whether you want white washed walls or a natural wood color.  This decision also depends on what you think your couples will enjoy the most. Natural wood tends to be more rustic and arouses feelings of comfort and warmth. A whitewashed venue is more airy and charming. Both options are beautiful and offer the ability to provide different variations for whatever your couples want.
Windows
Windows are another way you can define either the rustic feel or the bright, clean feel of the venue. You'll have to decide exactly how bright you want the interior to be for both the reception and ceremony areas. A venue with a lot of windows can provide excellent lighting for photos, the ceremony, and the ambiance of the room, but be sure the sun doesn't intrude too much, or it could interrupt the occasion by creating a glare that makes it difficult to see.
Loft and Balcony
Lofts and balconies offer beautiful visuals in barn venues. Aside from extra seating for wedding guests during dinner, they provide a space for guests to watch any special dances or games that require all attention on the main dance floor.
Staircases
Having a statement staircase in your venue could be the reason a couple decides to book you versus someone else. You could have a grand staircase, a rustic staircase, or a large spiral staircase. These options will provide the perfect entrance to the reception or ceremony for your couples and allow them to feel special on their wedding day.
At Quarry View Building Group, our skilled barn builders work with you to make sure every detail is just right. Whether you're looking for a beautiful rustic timber-frame wedding venue or a more modern look, we're here to create a venue that will perfectly fit your needs and the needs of your couples.  Contact us today to get started on your next project!