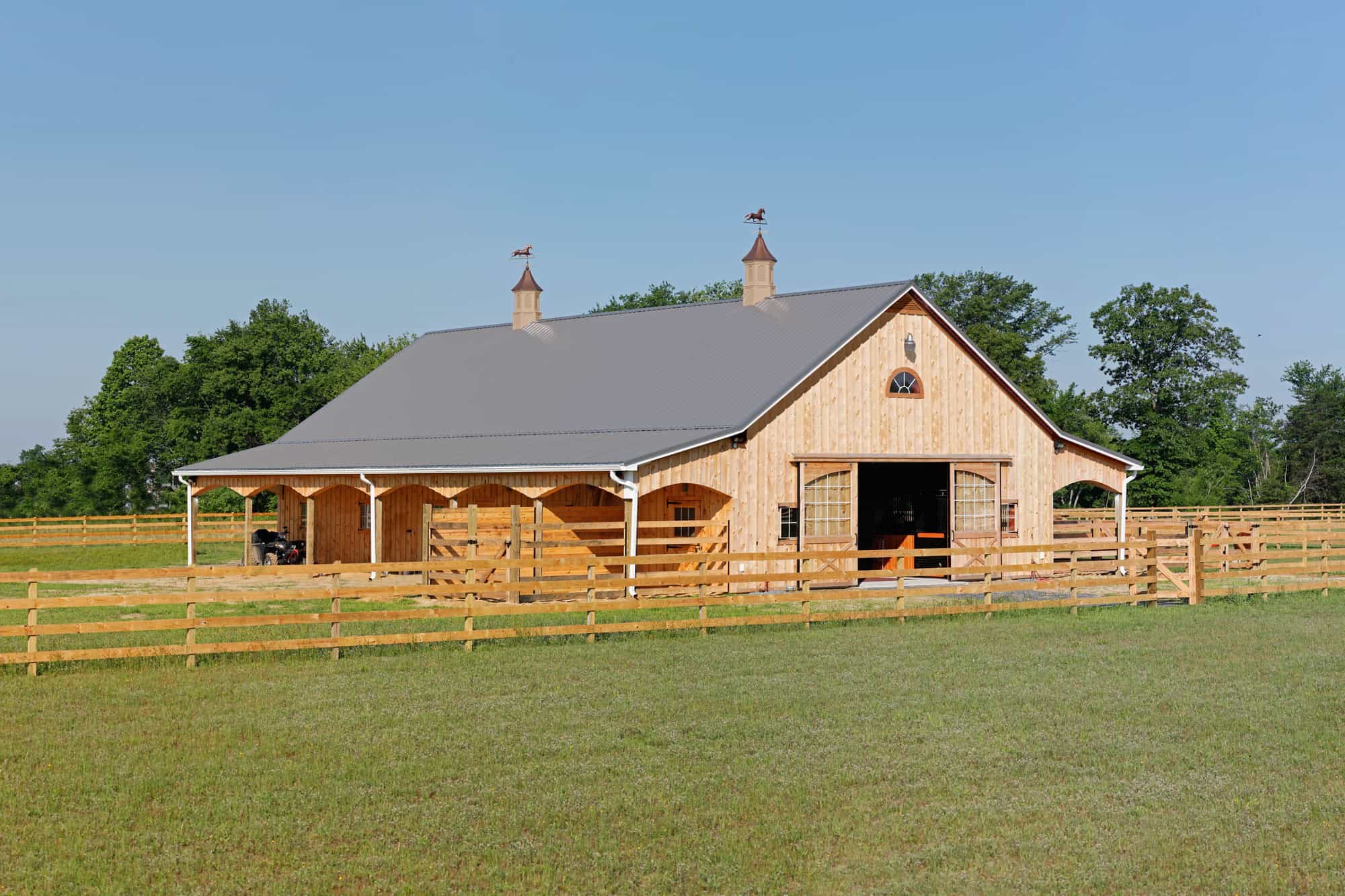 Five Perks of Owning an Indoor Arena
Whether you're an equine enthusiast or a business owner, you value the comfort of your beloved horses. They're not like family, they are family.
At first glance it may seem unfeasible to own an indoor arena for riding or renting. However, the benefits are nearly endless. These five perks of owning your own indoor arena can't be beat.
1. It provides comfort from extreme weather.
Whether it's blazing hot summers or cold winters, an indoor arena provides a place to gather together and continue riding. If you're simply a horse enthusiast looking to extend your riding season or a serious competitor, an indoor arena is a great opportunity for you and your family and friends to ride all year round.
2. It creates a calming and comfortable atmosphere.
To ensure the best health for your horses and to safeguard their excellent performances, they need year-round training. In addition, with sound-absorbing acoustics and a focused and stress-free riding environment, you and your horses can train in a peaceful environment.
3. There is plenty of space and lighting to create maximum coziness.
Arenas can be designed with skylights and electrical lighting to create areas for riding during the day or night. The spaciousness of an indoor arena provides a safe and pleasant environment for your horses, allowing for proper riding terrain and even feeding areas.
4. Facilities can be versatile.
An indoor arena can be outfitted with movable doors at either end to allow for maximum ventilation, with stables or storage areas and the option for more natural lighting. Structures can also be matched to the existing buildings on your property to create a pleasing aesthetic. There is no one-size-fits-all for an indoor arena. You can customize your arena to match your specific preferences and desires in order to make a profitable and enjoyable space for you, your riders, the horses, and your spectators.
5. Opportunities for increased income are created.
If you run a boarding business on your property, having an indoor arena will attract new clients, because they value their horses and the space you can offer them to train and ride. Adding an indoor arena to your property also means any riding lessons you offer throughout the year can continue over the winter months, earning you additional income. This is an investment not only beneficial for you and your business, but for a community of riders who have a passion for horses and showcasing their talents.
At Quarry View Construction, we understand that providing your horses with the safest and most comfortable environment for indoor riding is one of your top priorities. That's why we offer nothing but quality structures you can rely on. Contact us today to see how we can fulfill your indoor arena needs or to inquire more about the services we provide.