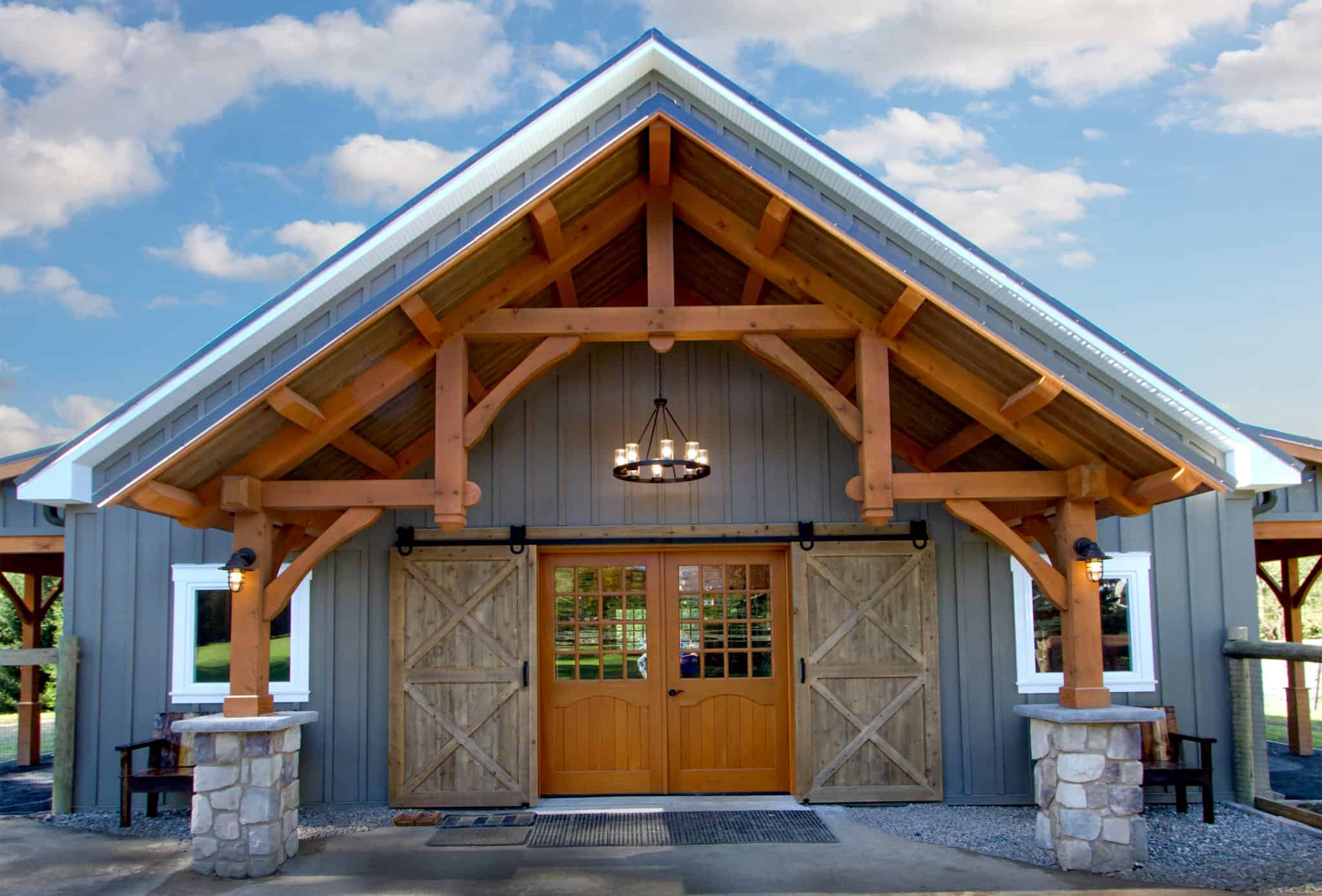 Multi-Use Barn in New Hope, PA Serves as a Haven for Dogs and a Stable for Horses
by Ben King | Thursday October 25, 2018 |
Equestrian
The Challenge:
Our customer, Tom Marotta, wanted to remodel the existing horse barn on his property into a place where he could keep rescue dogs. Tom had several specific requests for the project. The space needed to be well insulated and climate controlled. He wanted to include a lounge and bar to entertain friends and volunteers. The entire structure needed to be easily winterized, so Tom wouldn't have any worries when traveling. He also wanted to preserve the resale value of the property by ensuring that the structure kept the aesthetics and functionality of a horse barn.
The Solution:
We began work on the project in June of 2018 by demolishing everything except the exterior block walls. We then installed a new roof system and a new conc. floor. We added a timber frame lean-to on each side of the barn and a timber frame entrance. We also covered the exterior of the block walls with fiber cement siding.
The interior consisted of five stalls, a grooming area, a lounge, and a tack room. The stalls were outfitted with doggie doors and floor drains to easily accommodate Tom's furry friends and simplify cleaning. The grooming area doubles as an additional enclosure for the dogs. The lounge was outfitted with a sectional couch, and the tack room sports kitchen cabinets and a bar.
The entire project was completed in three months.
The Result:
Tom was quite pleased with the finished product. Instead of an unattractive horse barn, he now has a comfortable space for his rescued canines. He also increased the value of his property with a beautiful, upscale horse barn.
Not only did we build a barn that Tom loves, we built a great relationship with him.