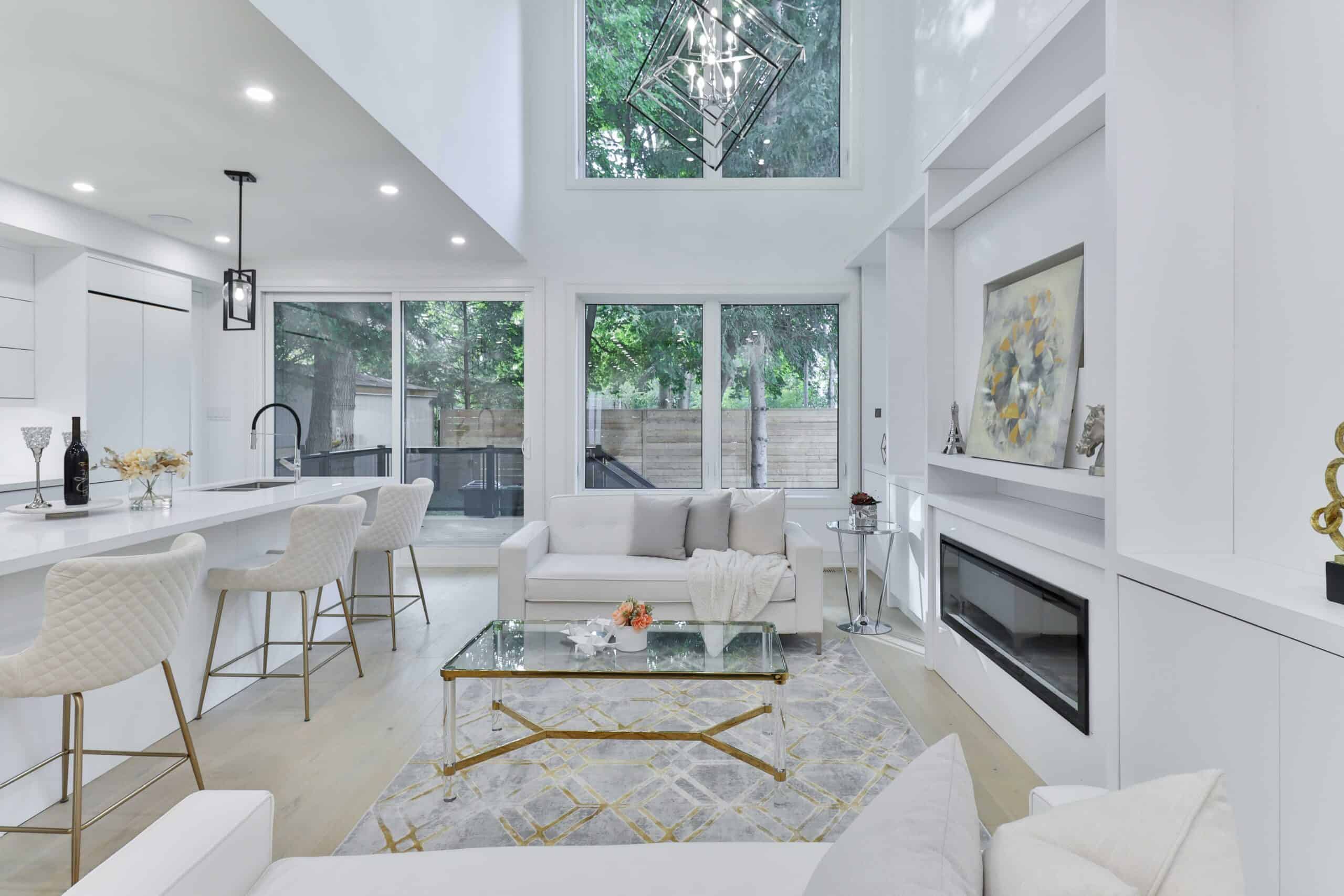 Passive Buildings 101
Have you considered all of your options in your design of an eco-friendly building? With the constant developments in construction moving us towards a more "green" world, it can be quite the challenge to understand all of the choices.
Keeping our homes and businesses airtight has always been a goal of building designers and constructors. But traditional construction has had too many openings to account for a harmoniously sealed structure. Doors, windows, and utility outlets have proven difficult to seal airtight.
Recent developments in modern construction methods and state-of-the-art materials have brought a new era in complete building insulation that have almost reached that goal. Indeed, the passive construction movement seeks to create a building that is resilient, healthy, economical, and environmentally friendly in an airtight building envelope.
But what is passive passive building methodology? And can my new home or commercial building become part of this exciting trend? Fortunately, there are accreditation organizations that have culled those exacting standards mentioned earlier into a passive house program that ensures that design and construction achieve the most energy-efficient and comfortable structure as possible. The better news is that Quarry View Building Group has the training and the expertise to guide you through that process.
Passive Building Basics
A passive building is one considered with a tight building envelope that creates a tight seal around the structure while producing superior airflow and efficient heating and cooling methods. It consistently provides a high level of comfort, even in the most extreme weather conditions. Those buildings considered "passive" in the building industry have a source net zero energy use or a path to achieving that by 2030.
Residential and commercial construction built to the passive house standard uses a building envelope's first approach consisting of super insulation, air sealing and avoiding thermal bridging. Windows, doors, and any other openings in the building envelope are high-performing. A passive house or building is typically oriented to best take advantage of the sun's energy for heating in the winter and shade in the summer.
Passive structures are designed and built to be resilient, healthy, economical, and environmentally friendly. They protect the homeowner from possible rising energy costs and extreme weather conditions. They also provide a very high comfort level throughout the year and superb indoor air quality due to the continuous provision of fresh, filtered air. They can dramatically reduce a building's environmental impact by reducing carbon dioxide emissions and energy use.
PHIUS+ 2015: Passive Building Standard — North America
The adjusted passive building standard has the same high-level organization as before. Adaptations have been made to all three main pillars of the passive building approach:
The air-tightness requirement was reconsidered using dynamic hygrothermal simulations with the aim of avoiding moisture and mold risk in wall assemblies. The airtightness requirements have been adjusted from a limit of 0.6 ACH50 to 0.05 CFM50 and 0.08 CFM75 per square foot of gross envelope area. This allows the airtightness requirement to scale appropriately based on building size. Previously, a larger building that met the 0.6 ACH50 requirement could in actuality be up to seven times more leaky in terms of air leakage per unit area through the walls than a small single family home that tested the same amount of volume air change rate. The logic is that moisture risk is correlated with the leakage rate per unit area of surface rather than the volume rate. This change of scaling aligns with commercial building code and U.S. Army Corps of Engineers practice.
The source energy limit was reconsidered on the basis of the global CO2 emission budget. The following changes have been implemented to make the scoring more fair and the calculation more accurate: Source energy limit now based on a per-person limit rather than per square foot of floor area, at least for residential projects. This follows the fair share principle and removes the penalty for those who seek to reduce their carbon footprint by building small homes. Source energy factor for grid electricity is 3.16, in line with the U.S. national average according to NREL data and consistent with the value used in the IECC. Lighting and miscellaneous plug load defaults increased to 80% of the RESNET defaults to better reflect actual U.S. usage, and make the internal heat gain calculations consistent with those assumptions. To absorb the "shock" of the large increase in lighting and plug load defaults, the source energy limit was relieved to 6200 kWh per person per year, and can be tightened back to 4200 kWh in the future as is practical. Source energy limit is applied to the calculated net of the estimated fraction of onsite PV or other renewable electricity generation that is used onsite as it is produced. This puts PV on a similar footing to how solar hot water is currently treated. For instance, in a typical residence most of the output of a 2 kW PV array would "count", depending on the climate.
The space conditioning criteria were reconsidered on the basis of economic feasibility. The following changes were implemented: Shift to mandatory, climate-specific thresholds on specific annual heating and cooling demands and peak heating and cooling loads. These are set at a cost optimal "sweet spot" slightly beyond BEopt's cost optimum for the project's climate in order to provide increased resilience benefits. This ensures efficiency measures will have reasonable payback relative to operational energy savings. The peak load thresholds may be adjusted to ensure hourly comfort or the ability of the home to thermally coast through power outages. Establishment of the reference floor area iCFA, an inclusive simplified interior-dimension floor area. This eliminates incompatibilities and confusion created by the German-centric treated floor area (TFA).
PHIUS+ 2015 presents three optimizing steps to achieving Source Net Zero:
1. The designer focuses first on reducing heating and cooling energy use by passive means with envelope improvement and including some mechanical devices. In so doing they are guided by cost-competitively meeting the pass/fail energy metrics per the given climate.
2.Next, the designer must reduce the total energy demand of the project by selecting efficient equipment and adding some renewables. In so doing, they are guided to meet the source energy criterion which assures meeting the fair share global carbon limit.
3.The project must finally achieve source zero with more renewable generation. This can be done at the time of construction or, consistent with the 2030 Challenge, by 2030.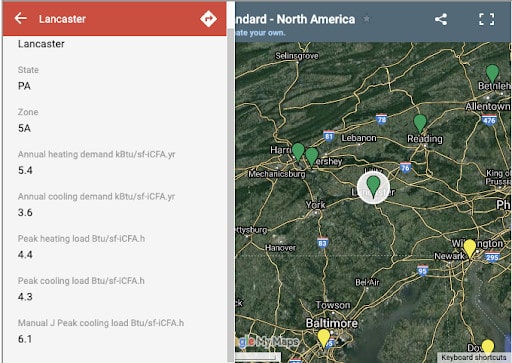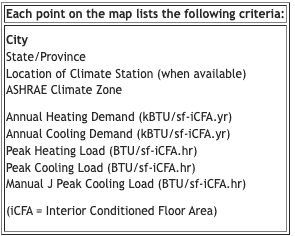 Find your PHIUS+ 2015 Climate-Specific Performance Targets
The PHIUS+ 2015 Passive Building Standard provides the climate-specific sweet spot where aggressive energy and carbon reduction overlap with cost effectiveness. It accounts for a full range of variables including climate zone, source energy, and costs.
Click on map above to find the PHIUS+ 2015 performance metric for your climate. The map includes performance metrics (calculated based on TMY3 locations) for more than 1,000 locations in North America. Use the nearest point available. In some cases, when there are no nearby or similar locations mapped, it may be necessary to have a custom climate data set generated.
Passive House Accreditation Process
The first step is to contact a builder that has training and experience in Passive Building Methodology. There is a substantial amount of work that needs to be done in the design phase to insure that the building can be certified. A qualified builder can help you determine if a passive building is economically feasible for you. The builder can also help you find a certified design professional to design your structure. The design professional (or the builder) will then request that PHIUS provides energy modeling and reviews the construction details to make sure the building will meet the stated energy efficiency goals & PHIUS standards. After the permits are obtained and the construction is ready to begin, the builder will contact a PHIUS 3rd party verifier to confirm that all of the work has been completed to PHIUS standards. At the completion of the project, the verifier will also provide blower door tests to ensure that the building meets the airtightness required by PHIUS.
About PHIUS
PHIUS is a non-profit organization committed to making high-performance passive buildings the mainstream market standard. PHIUS trains and certifies professionals, maintains the PHIUS+ climate-specific passive building standard, certifies and quality assures passive buildings, and conducts research to advance high-performance building. Buildings that meet the PHIUS+ standard use 40-60 percent less energy for space conditioning than conventional buildings. PHIUS+ buildings provide superior indoor air quality, resilience during power outages, and an extremely quiet, comfortable indoor environment.
Quarry View Building Group has always been at the forefront of state-of-the-art building design and construction. Utilizing the latest in energy-efficient planning and building materials, we strive to build solid, well-built homes and buildings with the utmost care in working with our clients. We have now taken training through PHIUS that enables us to use their guidelines and building standards to construct residential houses or commercial structures for our customers. It's a win-win for our clients and the environment, as the PHIUS building process ensures your new structure to be the most efficient and sustainable available from the building industry.
Connect with the professionals at Quarry View Building Group to show how passive building standards are right for your next project. We can answer your questions and lead you towards constructing a beautiful home or commercial building that maximizes your comfort while being an energy-efficient dream for many years to come. Contact us at Quarry View Building Group at info@quarryviewbuildinggroup.com for additional information about passive home building and how we can partner with you to build the custom, passive building that you envision.