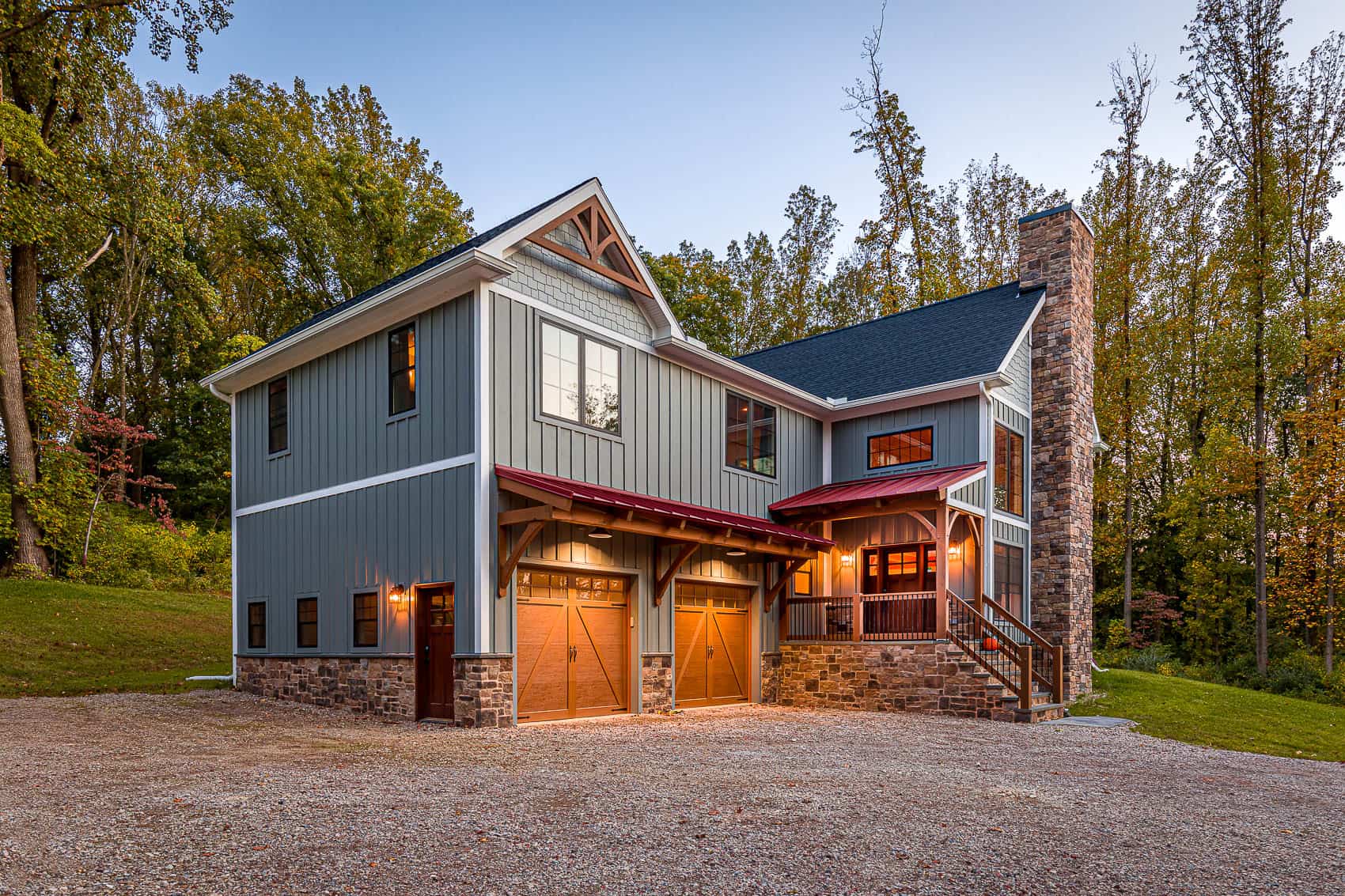 Signs of a Builder You Can Trust
by Craig Hoffman | Tuesday August 3, 2021 |
General
They say that trust must be earned. That's especially true when looking for a custom home builder. Planning and constructing your dream home should be done with a builder you're confident will do good work and be a trusted partner during the project.
How can you tell a trustworthy builder from those sketchy contractors we've all heard about? Indeed, there are too many stories of shady practitioners of construction that can be a nightmare for owners, with shoddy workmanship, poor work performance, and overcharging being a few of the most common faults with these tricksters.
How can prospective owners protect themselves against unscrupulous contractors? How can they find a trustworthy partner (like Quarry View Building Group) that will truly work with their client to their utmost satisfaction to create a custom home to be loved for years. Let's take a look at some signs of a builder you can trust.
They Have Experience
An experienced builder is paramount to getting the house you want. Contractors need time on-site to learn their craft and experience the challenges of custom home construction. They'll also need to understand the myriad of administrative and financial tasks required to run a contractor business. Look for those with an extensive portfolio of homes in the size and style you want. You can also ask friends and family who they may recommend.
They Have a Great Reputation
Word of mouth is what home builders often use to gain new clients. Those that do quality work will be well known in the community and can easily be found by asking friends and family. You can search online as a starting point, but be careful about ratings as they can be biased or simply faked. Trustworthy builders are usually members of homebuilder associations or local business groups and are certified and licensed to do custom building work. You can also talk to their previous clients about their experiences.
They Are Proud of Their Work
Professional builders are proud of the work they do for their clients. They'll be excited to showcase their previous projects online and in person. They'll provide references and the addresses of the homes they've worked on. Look for them on social media as they post progress and completed photos of their projects. Contractors that are visible and transparent are proud of their handiwork and want their prospective clients to feel comfortable about their choice.
They Are Flexible and Listen
Do they ask about your wants and needs? Custom builders should be acclimated to partnering with their clients during the entire planning and building process. They'll ask a lot of questions and take your feedback responsively back to the worksite. If you're expected to fit into a "cookie-cutter" mold of a buyer during the initial phases of your project or feel like they're just not listening to you, take a break and reconsider your options. Professionalism should extend to the building trades like any other business.
They Are Great with Communication
From your first phone call or email, the lines of communication between you and the contractor should be timely and consistent. Punctual responses to your questions and concerns during the planning process are good harbingers of things to come during the building phases. If your builder is too busy to communicate with you during the initial phases of your home build, you can be sure they will be too busy to communicate with you along the way. That is not the type of build you want. Be sure your builder listens to you.
They Write Everything Down
One of the most essential parts of a build for a buyer should be to get all details in writing upfront. You need to know specifically what you are getting and what features are included in your home. They should be clear on the process of the project throughout. It's best prior to starting any construction that you have a face-to-face meeting with the builder and ensure you are on the same page with everything. Even in writing, things can get lost in translation. There is no substitute for a face-to-face meeting when starting your new home and getting contracts signed.
Trust in Quarry View Building Group
Finding the right builder for your home requires some planning and research upfront. Your home is your largest investment and finding a trustworthy contractor can be the difference between a beautiful custom home or a nightmare of broken promises and dashed expectations.
The quality professionals at Quarry View Building Group check all the boxes for signs of trust. Our experience in custom building coupled with an extensive portfolio of gorgeous projects done with satisfied customers leads the way. In fact, we have a 5.0 rating from Google, Houzz, and Facebook!
But it's the trusting relationships built over the years that separate Quarry View Building Group from other builders. Experience the quality craftsmanship and trusted guidance from Quarry View Building Group for yourself. Contact us to discuss your custom building project today.