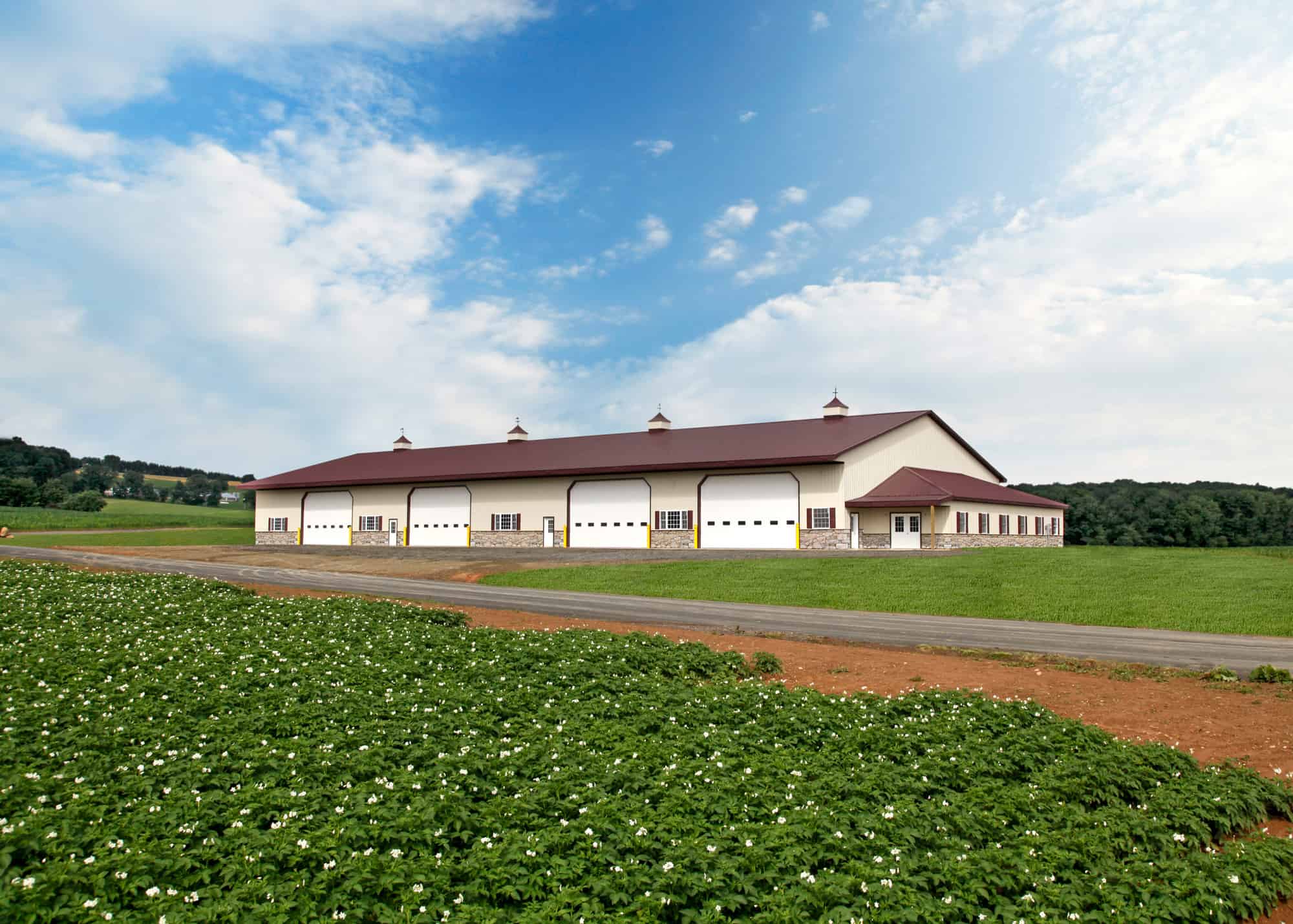 How to Start a Commercial Building Project for Your Small to Mid-Sized Business
You're ready to add a new structure to your commercial property or you've outgrown your existing building and are ready to move to a new location.
Starting a commercial building project requires lots of planning. Whether it's designing a building, procuring building permits, developing a budget, or constructing a time-frame, the process requires plenty of decision-making.

What do I need to consider when adding on a new structure or moving my business to a larger location?
When relocating, the first step is finding the right land to buy or lease. Is it suitable for a storm water system and septic system? Will you use city water or need to put in a well? Whether you're building on a new location or adding on to your business, you'll need to check into building codes and ordinances and know what permits are necessary.
Quarry View Construction can help you with all these decisions and more, providing you with a stress-free building experience that results in the right structure to meet your buisness needs.
How our process is unique to the commercial building industry
With most commercial builders, you'll meet with different people during phases of the building process. At Quarry View Construction, you'll work with the same expert project manager from start to finish, ensuring continuity and forging a relationship built on trust, which is the foundation of our business.
How we work with businesses on commercial projects
If you plan to have other vendors perform interior work, we're flexible enough to handle just the building construction. However, most business owners choose our "turnkey" approach where we're with you from land development to project completion, keeping hassles at bay and allowing you to focus on your business during the entire process.
Our commercial structures include:
Enclosed horse riding arenas
Equestrian barns
 Agricultural barns for equipment and/or hay storage
NRCS roofed waste storage facilities
Commercial equipment/vehicle shops
Warehouses
A pet resort/day care
Our Commercial Structure Building Process:
Phase 1: Information gathering
The first person with which you are likely to communicate is our president. He will discuss the scope of your project, and refer you to the appropriate project manager. Your project manager will then be your point person for the entire project.
Some Questions We'll Ask:
If you're relocating, is the land suitable to build on?
 What are your structure needs?
 Do you want to add on to an existing structure?
Exterior and interior design aspects
Do you want to build with room to grow?
What is your budget?
Phase 2: Design
Our designer weaves your personal style requirements and business needs into a unique structure.
To help you envision your finished building, our design process includes:
3D renderings (SketchUp allows views of all sides of the structure, including underneath and inside)
Blueprints
Live presentation of the model in either face-to-face meetings or webinars
Phase 3: Permitting
We can work with you throughout this process. Your jurisdiction may have unique restrictions or challenges. However, we believe that is better to address these from the beginning rather than try to ask for forgiveness later. Most building code officials are reasonable, if you interact with the respectfully.
Phase 4: Construction
Once you've given the project your stamp of approval and the proper permits are acquired, watch your vision grow as we start construction.
You're welcome to visit the site any time! We keep our clients in the loop on the progress of the project, including a construction schedule and aerial drone photos. If changes need to be made, we can work with you to make accommodations and revisions. We pride ourselves on our flexibility.
RELATED POSTS:
Phase 5: The Walk-Through
Your project manager will walk you through the completed project to
ensure everything meets your expectations and that you are truly satisfied.
Once construction is completed, that doesn't mean our job ends! We value ongoing relationships with our clients. Our project manager will work with you to coordinate maintenance and repair needs.
We are honored when clients put their trust in us. It's the hallmark of what Quarry View Construction stands for: "Building on Promises Kept."
Contact us to today to get started on your next project!