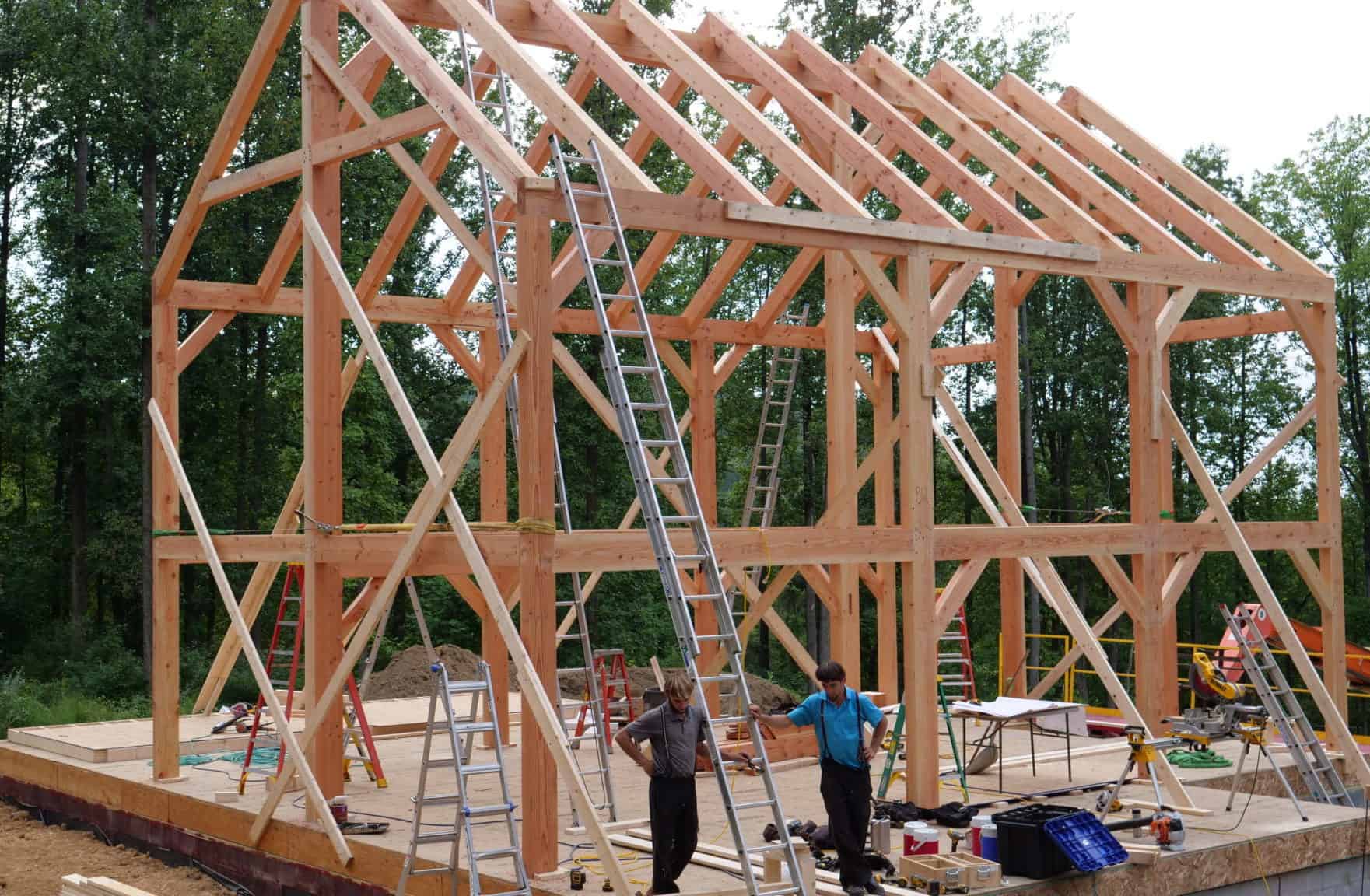 Tips for Working with Building Contractors
It takes careful planning, saving and budgeting to be ready to build your new home. But the next step you take — hiring a contractor — might just be the most important. That's because a good one will help turn your dream into reality, while a not-so-great one can lead to frustration and poor construction.
When it comes to hiring a contractor, it pays to go with someone that has a strong client following and is happy to share references. They should be experienced and have a large portfolio of completed homes. Talking to satisfied homeowners can ensure confidence that you're working with the best. 
Quarry View Building Group checks off all those pre-building boxes. Reliable and trustworthy? Experienced and skilled? We work diligently to become your trusted partner and lead you through the entire construction process – from ideation to completion.  
Develop a communication plan
Are you the type of person who needs daily updates or do you want to know only when you hit a milestone? Do you prefer to ask questions over the phone instead of email? Whatever your preferred style, it's helpful to let your contractor know. Contractors are often busy on job sites all day, so let your contractor know what type of updates you would like to receive and the two of you can figure out how best to make that work for both of you.
The other aspect of a good communication plan is to meet with the project leader every few days. This is an opportunity for you to hear progress reports and find out what work is scheduled over the coming days — and to ask your questions and voice any concerns you have.
Finally, you may want to agree on a single point of contact between the homeowner and the home builder. Having only one person reporting to you helps keep lines of communication clear, your messaging consistent and fewer opportunities for misunderstanding. Quarry View Building Group makes that process easy for an enjoyable building experience based on forming strong foundational relationships.
Get everything in writing
A paper trail is key since it protects you and your contractor. Put all the details about the project — including a start date and an end date — in a contract and have an attorney review it before you and your contractor sign off on it. As the project gets going, add any changes that come up in writing, initial it and print out an updated plan for both of you.
A detailed description of the work to be completed and the price of each item.

A payment schedule for the beginning, middle and end of the project.

Any applicable guarantees.

Signatures from both parties. 
Be very clear about what you want
Contractors love to work with homeowners that have realistic and well-defined goals. Make your expectations clear during the discussion stage, and then when the contract is written take the time to read it, and discuss the details again. If you have a question or you're unhappy with any aspect of the project, bring it to the contractor's attention as soon as possible. It's your home, your project and your money. 
That's why at Quarry View Building Group, our clients are involved in the process early and often. From early sketches to final completion, our customer satisfaction is unmatched. String lines of communication and detailed planning ensure you're getting the home you want. 
Be Flexible
There's a lot of moving parts (literally) to a residential building project. Even the best builders and the best planning won't prevent a miscue now and then. The more you're prepared for it, both from a lifestyle and a budget standpoint, the smoother things will go. Contracts and project plans only go so far. Being knowledgeable about the home building process can make on-the-site decisions more confident and reduce disappointment when plans go astray.   
Working with Quarry View Building Group
Hiring and working with an experienced and skilled team of home building professionals like those at Quarry View Building Group make the process of building your new home efficient and fulfilling. Their quality building methods and superior client relations are well known in the residential building industry. 
Specializing in custom homes, event venues and equine facilities, Quarry View Building Group uses state-of-the-art design technology along with Amish-quality building prowess. Our A+ rating from the Better Business Bureau means satisfied clients and beautiful homes. Contact Quarry View Building Group today for a consultation on your new house project.