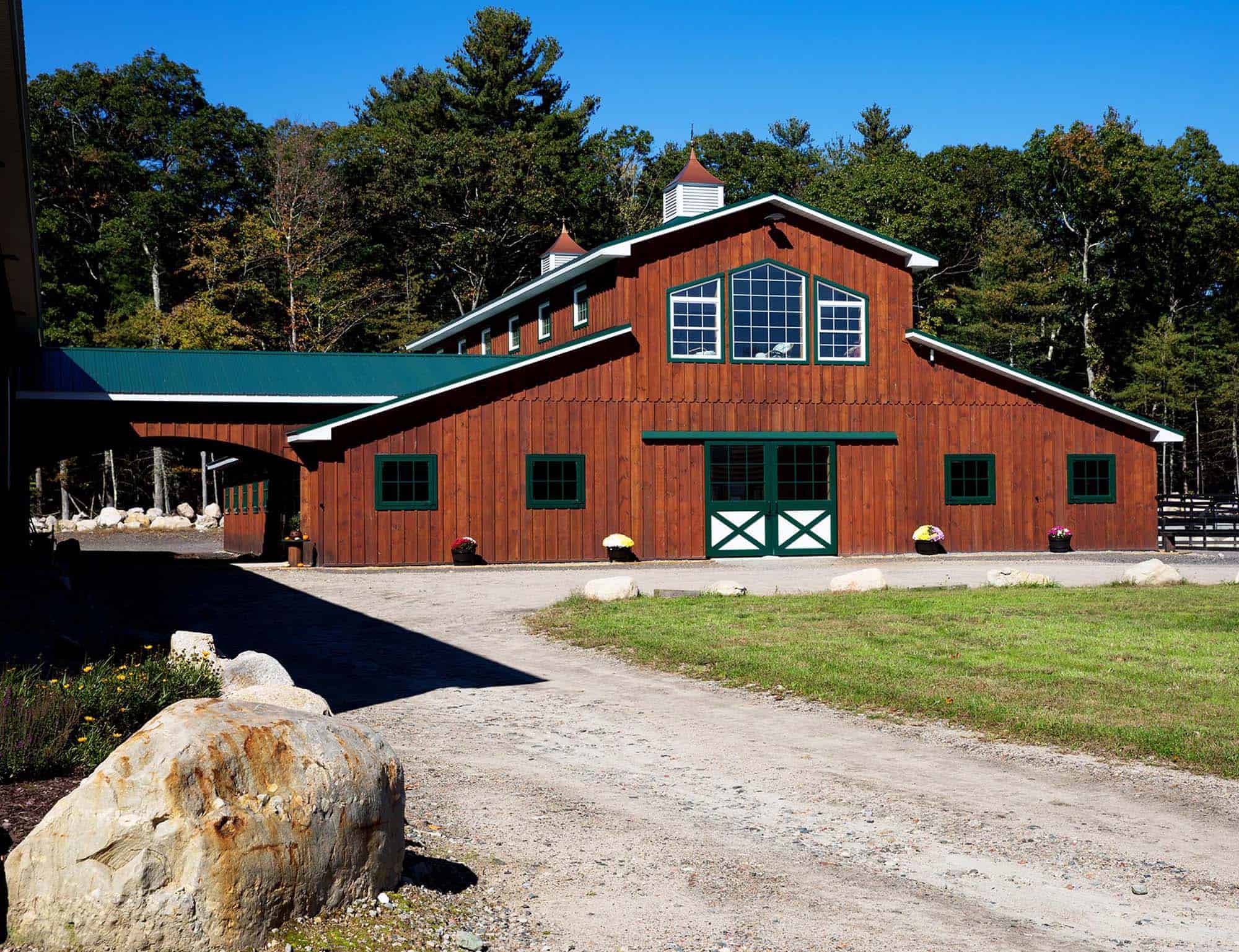 Top Barn Designs in 2021
Barns have a place in our collective consciousness with pleasant images of animals, farm equipment and lots of hay. Do those images still hold true? Not in today's barn structures. They're now built using modern materials to provide solid and safe places for animals (and humans) to live and work. Drafty haylofts are now separate living quarters with all the comforts of home.
But modern barns aren't just for horses anymore. Trends in design and use have shifted the barn into a rustic but thoroughly contemporary facility used for gala entertaining, including weddings and other large-scale events. Indeed, barns are now multi-functional dwellings that house people, autos, animals and just about anything else you can think of.
What are the basics of modern barn design and where are they used? Here at Quarry View Building Group, we specialize in customizing barns to each customer's unique needs, i.e. agricultural and equine use, parties and weddings, residential barndominiums, or a mix of styles. It's a gratifying endeavor to bring the barn into the 21st century for our clients. If you're thinking of a new or renovated barn for your property, this article is for you!
Horse Barns
As noted above, the horse barn has come a long way from the one seen in old Western movies. Modern fabricated materials and sturdy steel is used throughout these structures. Designs feature bright and airy spaces between stalls and floors for maximum natural light and ventilation. The wood that's used is capable of withstanding years of use from the elements and occupants.
Newer designs of horse barns promote the health and safety of everyone inside. They protect horses, humans, tack, feed, and related necessities from the elements and damage or misuse. They also provide protection against pests, rodents, fumes, odors, dust, dirt and debris.
State-of-the-art mechanical systems are now used in horse barns to provide superior Air quality. and good lighting with an emphasis on making maximum use of natural sunlight using skylights and sensible placement of windows plays a big part in the comfort of the space.
Designing and building a horse barn is the dream of many equine enthusiasts. The thought, time, effort, and resources you put into creating the best possible barn for your horse will provide a pleasant day-to-day setting for you and your horse as you work and play together.
Party Barns
Sometimes called event barns, these structures resemble what we think of as barns but serve a very different purpose. These multi-use structures host weddings, parties, corporate events and other gatherings in a country-chic barn-like setting with large, open spaces and often exposed timber-framed interiors.
Why are people drawn to party barns? The feeling of comfort and relaxation from the natural-like setting is what today's party hosts are looking for. The casual approach provides an alternative to formal banquet halls or basic hotel celebrations. The open design and natural materials used in timber frame barns help provide this casual mood. Using timber frames brings the outdoors inside, and by simply adding barn-style sliding doors, you allow for a transition between interior and exterior entertaining.
The timbers and trusses bring an instant focal point to a barn's design by creating tall and dramatic ceilings. Building your barn out of timber frames also adds longevity to the structure, thanks to the durability of the materials and craftsmanship involved in timber frame construction.
In fact, timber frame party barns are so versatile that they work well for more than just weddings. Party barns are also ideal for family reunions, as backyard hangouts, or as an extension of your home to serve as guest quarters or entertainment space.
Barndominiums
Wouldn't it be fabulous to have both your home and the barn you want to spend your time in share the same fantastic view? Building and maintaining a separate home from your horses isn't necessary with today's barndominiums. Barns with living quarters are the ideal coupling for both personal and commercial use. Traditionally, these are horse barns with apartments built on top or attached on the side. However, with the increasing popularity of this style of architecture, these versatile buildings are becoming more common outside the equestrian world.
Modern building design allows for adequate ventilation between horses and humans for comfort and safety.
LET'S BUILD A BARN TOGETHER
Barns remain an important part of farm life. Whether as a working agricultural building, event space or something in-between, barns continue to charm with their beauty and functionality. They're built with the same modern design and construction features as residential or commercial buildings yet offer endless design options using state-of-the-art building methods and materials. It's really a win-win now for any type of barn.
Whether you're building a new barn or renovating an existing one, the logical first step is to find an experienced barn builder like Quarry View Building Group. We can create a one-of-a-kind structure for whatever your barn dreams are. Our skilled team is ready to take on your next project, so contact us today!