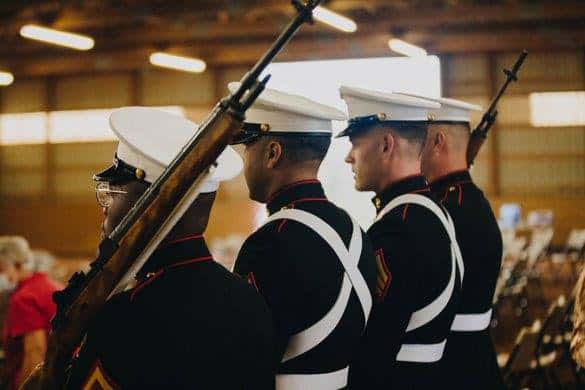 We extend a heartfelt thank you to all Veterans!
by Ben King | Monday November 15, 2021 |
General
Our gratitude stretches beyond Veteran's Day and resonates with us everyday of the year. We are thankful for all of the sacrifice and service that has been done on behalf of our freedom. Quarry View Building Group is a proud supporter & partner to the National Center for Healthy Veterans. As a team that has personally experienced the effects that this sacrifice can have on veterans within our own families, we support NCHV whole-heartedly.
Danny DelBianco died following a rigorous training exercise in California on Tuesday, April 5, 2016 while pursuing his lifelong dream of becoming a Navy SEAL. I am so grateful every day to work for a company that truly cares about veterans and their families. Once a veteran is lost, that family is changed forever.  When you support the National Center for Healthy Veterans, you're not only saving  veterans, you're saving their families too.
– Jane DelBianco, Design Consultant –
I am very proud of my brother, Jimmy, who served in the Navy overseas during the Iraq War. With him being my big brother and best friend, I was so happy when he returned home safe. Over the next few months, he got really good at hiding his internal war with depression and PTSD, until one day he heartbreakingly lost that war. I often find myself wondering what could have happened differently if there was an organization like the National Center for Healthy Veterans back in 2005. Having the opportunity to heal with other veterans going through similar struggles might have actually given him a fighting chance.
– Christine Hines, Estimator –
Led by Major General Bob Dees, Ret. the NCHV is an integrated solution of proven best practices to help veterans get "unstuck" and achieve their full God-given potential in every dimension of their lives.
To join the effort to return healthy veterans to America, click on the link to see how you can help – https://www.healthyveterans.org