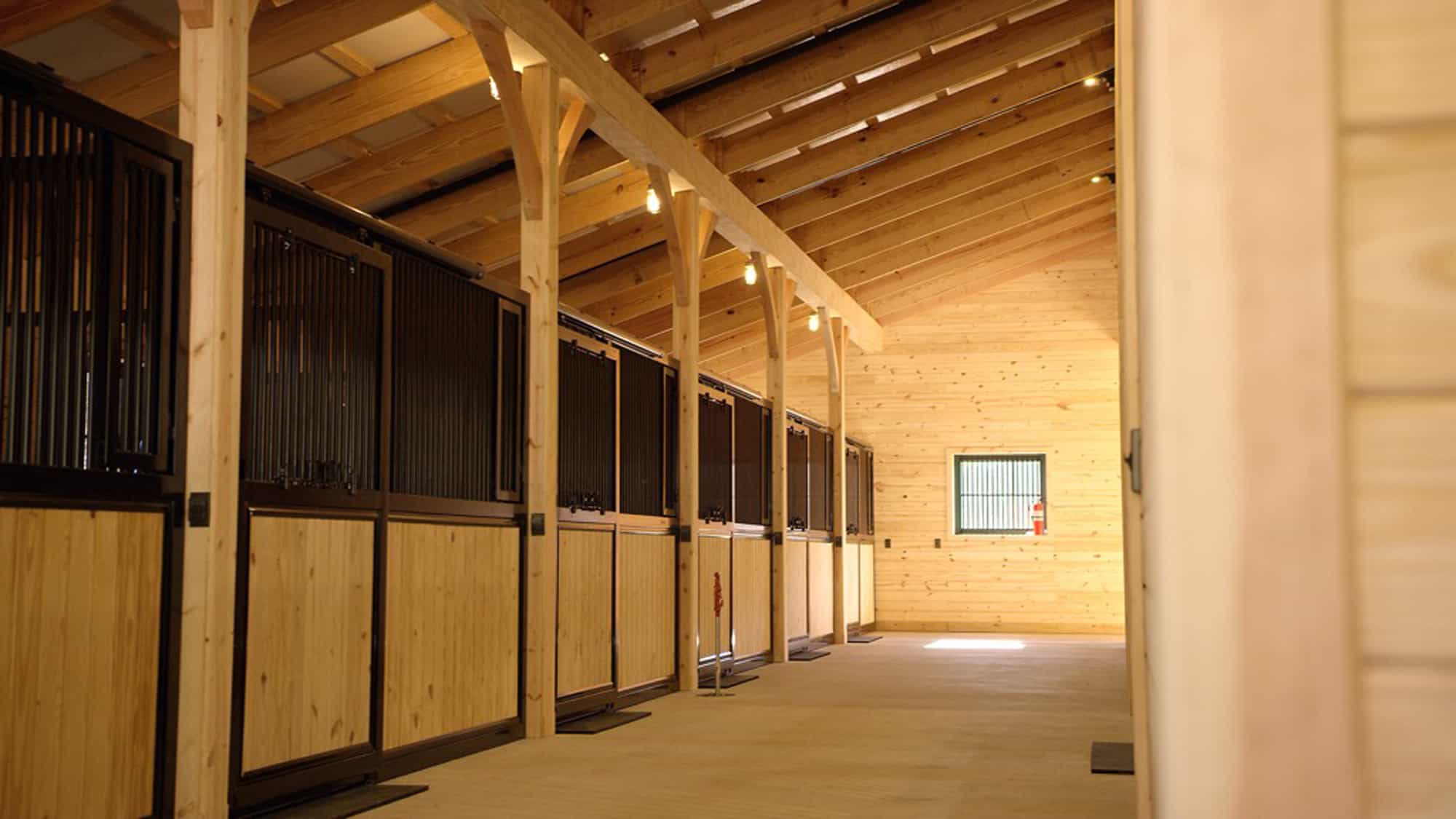 Amish Horse Barns: Why Old-World Quality Matters
by Ben King | Thursday March 30, 2017 |
Equestrian
What comes to mind when you think of Amish barn builders?
Many folks probably imagine an Amish work crew filing out of a truck driven by a non-Amish driver. Tools in hand, they're ready to build. The workers look different than most modern laborers, but the difference goes deeper than the clothing they wear or the cut of their hair. The difference lies in the quality of the work, honed by barn building know-how passed down through many generations.
That emphasis on quality is precisely what drives the founder of our company, Ben King, who was raised in a Plain community. He understands firsthand the value our crews, which include Amish, former Amish, and non-Amish workers, bring to every project. Ben says, "They do all the things you're supposed to do: show up on time, return calls in a timely fashion, and be honest. They do what they say they're going to do."
We take responsibility from start to finish.
Our team believes so strongly in the value of delivering what clients want that we instill those old-world values throughout our company culture. One big difference is that, unlike many contracting companies, we don't have salespeople dedicated to "selling" what we do. Instead, our design consultants get to know you and your needs before even proposing a project.
When you build a barn with QVC, we'll partner you with one of our consultants. The consultant fully coordinates everything related to your project, shepherding it from design and permits to construction and final walk-through. "The project never gets handed off to someone else," says Ben. "There's a huge advantage to having just one person being responsible for a barn build."
That "get the job done—and get it done well" approach echoes our founder's upbringing. Ben says, "Our consultants are project managers who proactively take responsibility." As a result, our clients get Amish horse barns that meet their needs—and their budgets.
We deliver quality that blends old-world barn building with modern technology.
Our QVC team may have an old-world work ethic, but we also incorporate modern tech to deliver a superior barn. In addition to using 3D modeling and other technology during the design process, all our crew members—even those from the Amish community—use modern tools that make us more efficient, from nail guns to cordless drills to power generators.
That fusion of old and new becomes the foundation for a structure that's practical and timeless.
We exceed client expectations.
Ben says mid-Atlantic horse owners and equine-related businesses are familiar with the Lancaster, PA Amish community's work ethic and craftsmanship. That reputation attracts clients from NJ, MD, DE, and beyond. He adds, "Clients have a high expectation, but they're still wowed that our crews can produce that quality of workmanship."
How can we exceed your expectations?
To experience the Amish horse barn difference for yourself, contact the QVC team to schedule a no-obligation consultation.