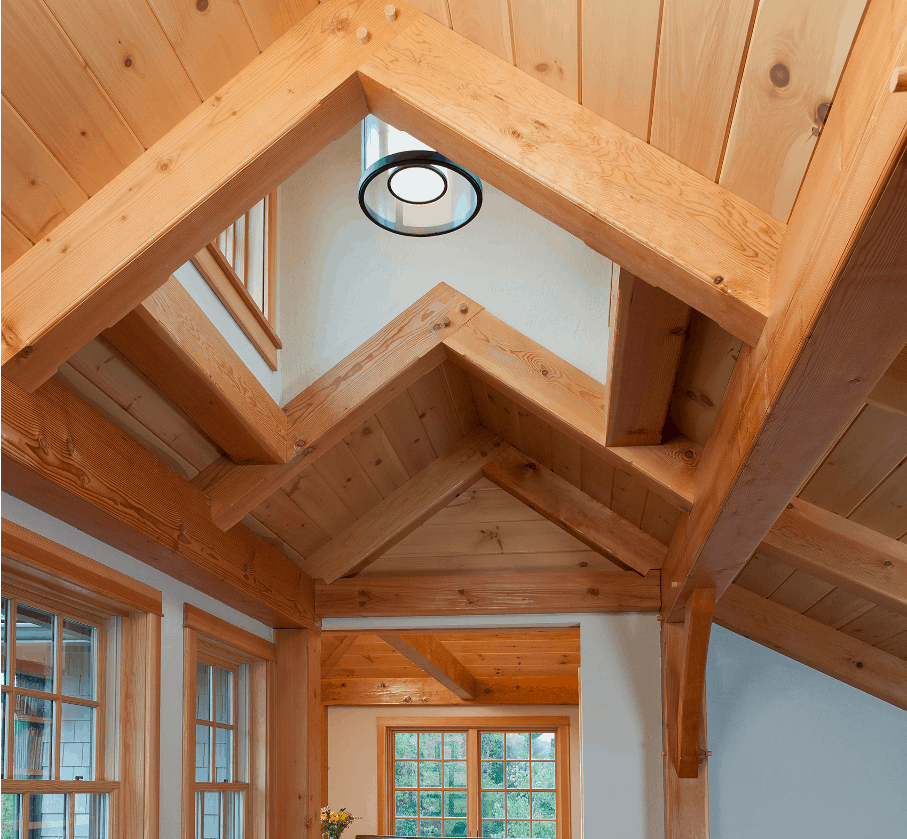 Timber frame is a centuries-old craft using mass timbers combined with the best traditional joinery techniques and wooden pegs to create a unique structure.  This building method was widely used in Northern Europe before being brought to America by the settlers, where the oldest timber frame structure in the U.S. was built in 1637. Modern design and materials have made it once again a popular way to build.
Timber braces are used to provide structural support to the timber frame. As a result, one timber runs continuously from floor to ridge, providing vertical and lateral support to the building. The timber frame's components are pre-cut in a shop environment, assembled in sections on-site, and then raised into place using various kinds of specialized equipment from gin poles to modern cranes.  Depending on the structural requirements and use of the space, timber frame construction can span long distances without support posts. Curved or straight bracing and pegs provide structural integrity as well as an appealing aesthetic.
The main characteristic of timber framing is that the structural components remain exposed in your structure, allowing the beauty of these natural materials and rich architectural features to reflect a breathtakingly warm feel unsurpassed in appearance, strength, longevity, comfort, and quality.