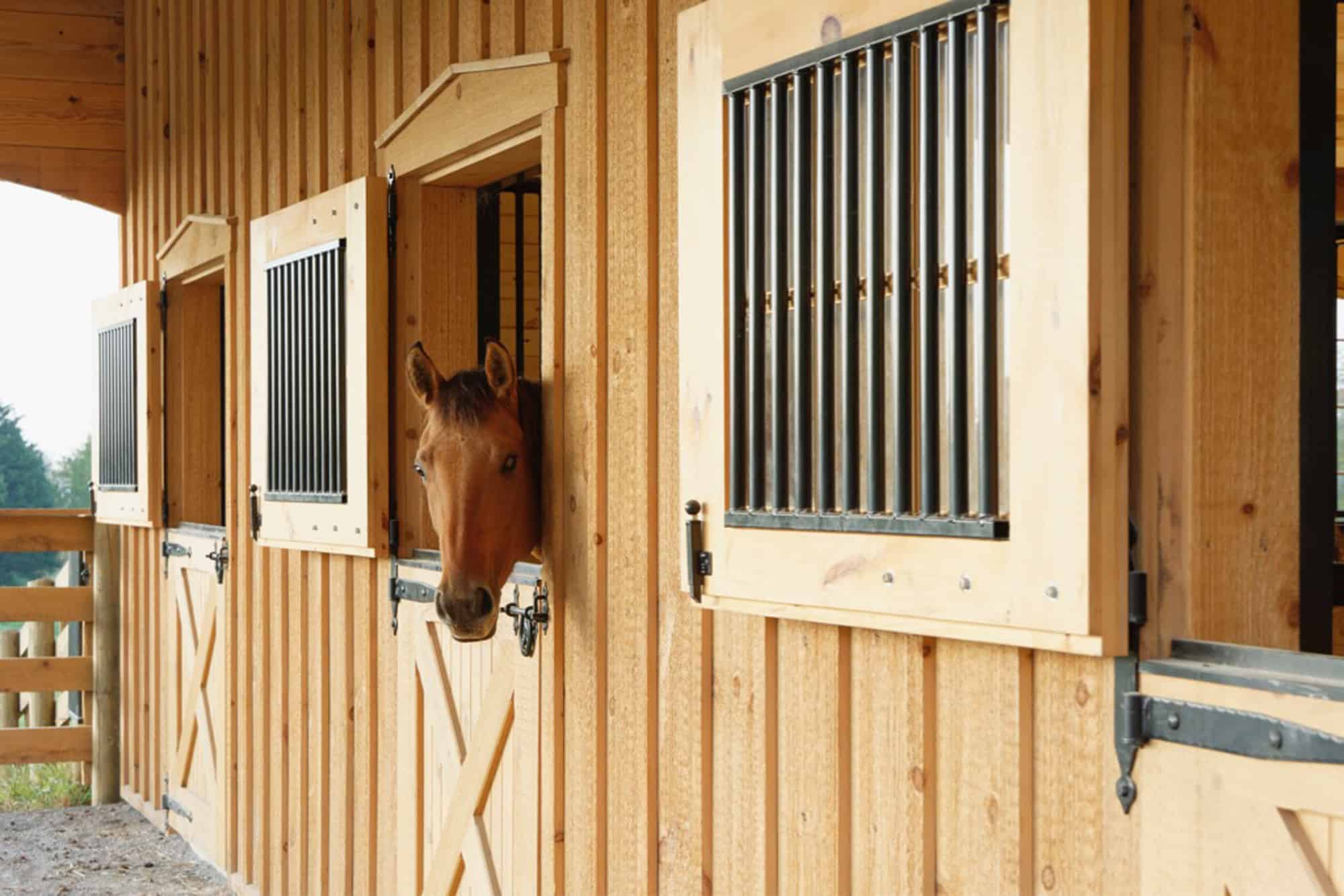 Four Practical Reasons You Need to Build a New Horse Barn
To repair or to replace? If you own a horse barn, you know sometimes that's a question worthy of a Shakespearean drama. Your time, money, and sanity are all at stake. And while the decision's not always easy, specific factors may make the call easier. Check out these four practical reasons you need to build a new horse barn.
You've moved into bandage mode.
The old barn's roof has been bad for years, the foundation's starting to look sketchy, and bugs have invaded the floorboards—again. You've transitioned into that un-fun part of barn ownership in which you find yourself writing check after check after check. What's worse, even though you continue to sink money into patches and repairs, you still may not have a building that's right for you or your horses. A new barn designed and built by experienced craftsmen will provide the quality structure you want with the lasting function you need.
You can't get the barn you want with retrofits or renovations.
Have you outgrown your current barn like a foal outgrows its halter? Did you move to a property with a horse barn that's big on rustic charm but low on utility? You may be able to retrofit or renovate an old or too-small barn with the features you need to care for your horses: think a center aisle, clustered stalls, proper storage, or that wash stall you've always wanted. The fact is some renovation projects are more complex and more hassle than others. If your current building requires a lot of work, building a new horse barn may be the more practical option.
Your horses' health is a priority.
Quality ventilation is a must-have. Poor barn ventilation allows dust, mold, and pathogens to build up, creating an environment ripe for potentially dangerous respiratory conditions in horses. Common fixes include the addition of vents or cupolas. The challenge is, even with these features, the eight-foot ceilings found in some older barns can still make it hard to maintain healthy ventilation. Investing in a custom barn offers the opportunity to create a healthier environment for your horses.
You won't compromise on safety.
Utilitarian. Charming. You might apply many labels to an older barn, but safe isn't necessarily one of them. An older building might feature tripping hazards caused by inadequate storage or potential dangers from unsafe wiring. In addition, your barn may not offer modern fire prevention design, either—consider that a stall fire can kill a horse within 2-3 minutes.Some safety upgrades can be incorporated into an older barn, but choosing a new barn allows you to build a safe structure from the ground up. What's more, if you employ staff, creating a safer working environment may help reduce the risk of on-the-job injuries and lower your potential liability as an employer.
Build the horse barn you need—and want!
Custom barns by Quarry View Construction combine modern design and construction technology with old-world attention to detail—and we do it while delivering maximum value for your budget. Schedule a free, no-obligation consultation today.