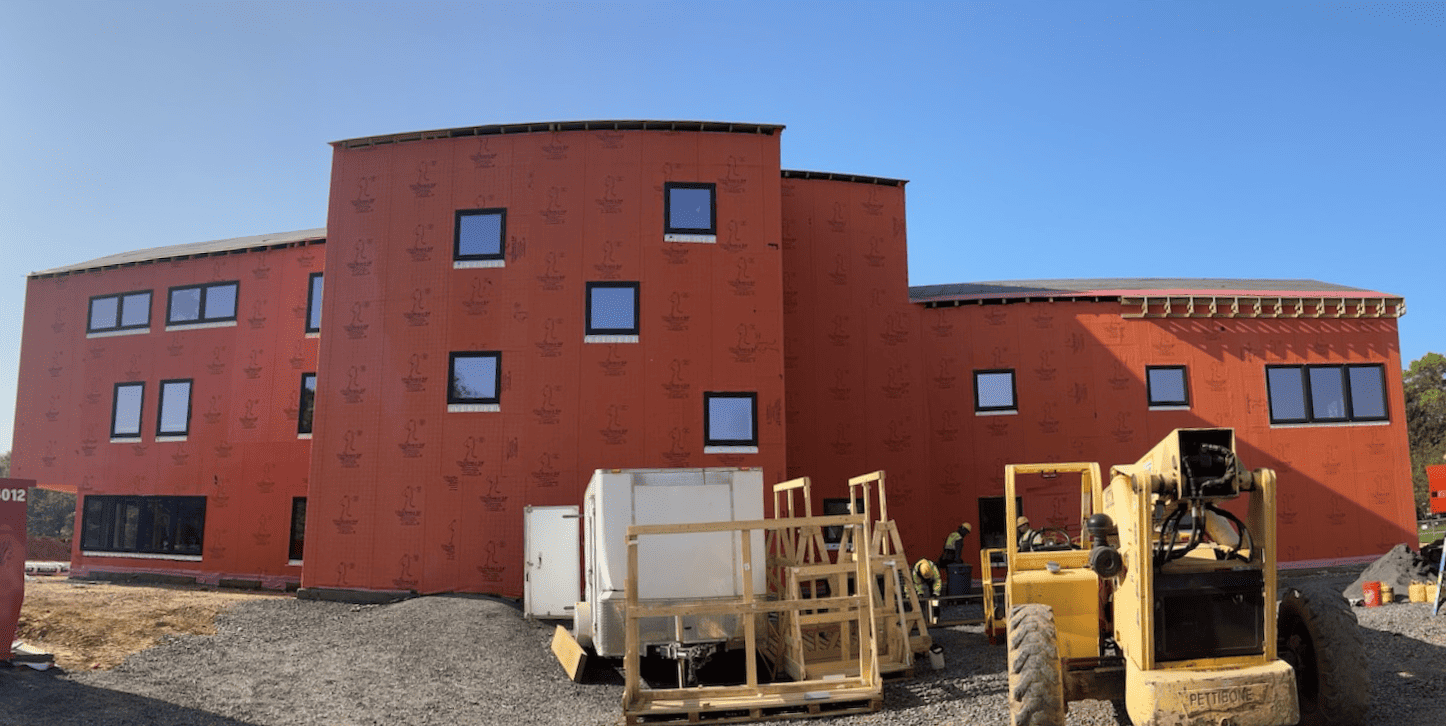 Passive House Project Update
Construction for one of the region's first Passive House dormitories is underway in New Hope, Pennsylvania! With all windows installed, we were able to perform the preliminary blower door test which passed with flying colors. Passive House builders use this test to identify any specific locations in the building envelope which require attention prior to moving into the next steps of construction and subsequent, more stringent testing.
Upon completion of the preliminary blower door test on Thursday, Ron Peters, Project Manager said, "We passed the preliminary blower door test with room to spare. The third party verifier said 'You have a very tight building.'" Because of the successful assessment, construction can proceed without any pauses for repairs. While this is only the first test of many, Quarry View's Passive House project team is looking forward to the dormitory's completion with anticipation and excitement!
Hope Hall is scheduled to be complete in early Fall 2023.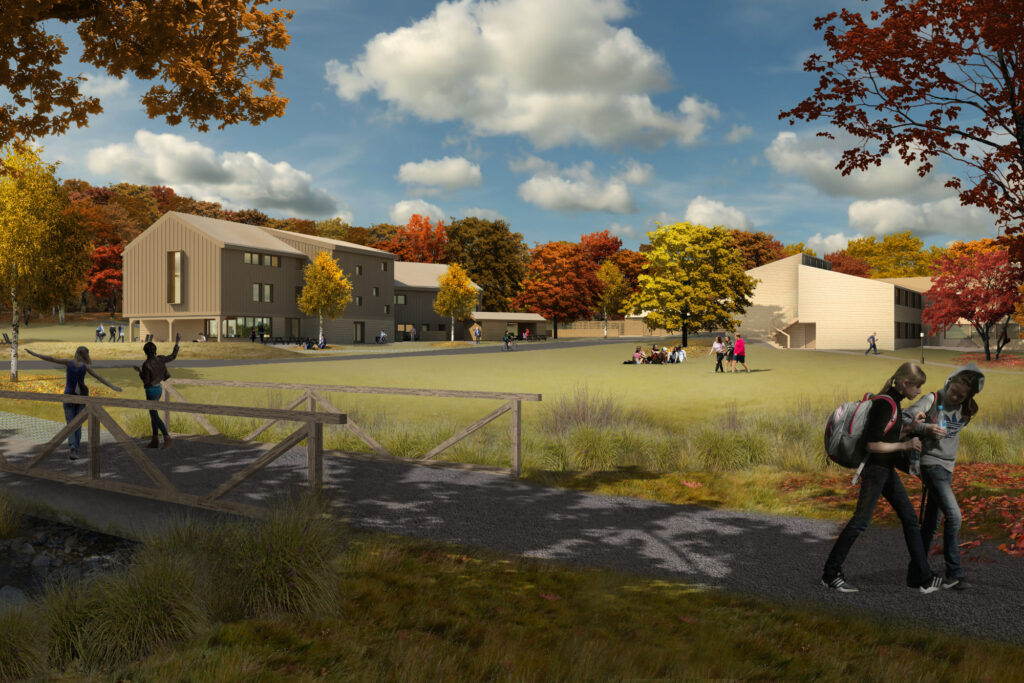 Rendering by Metcalfe