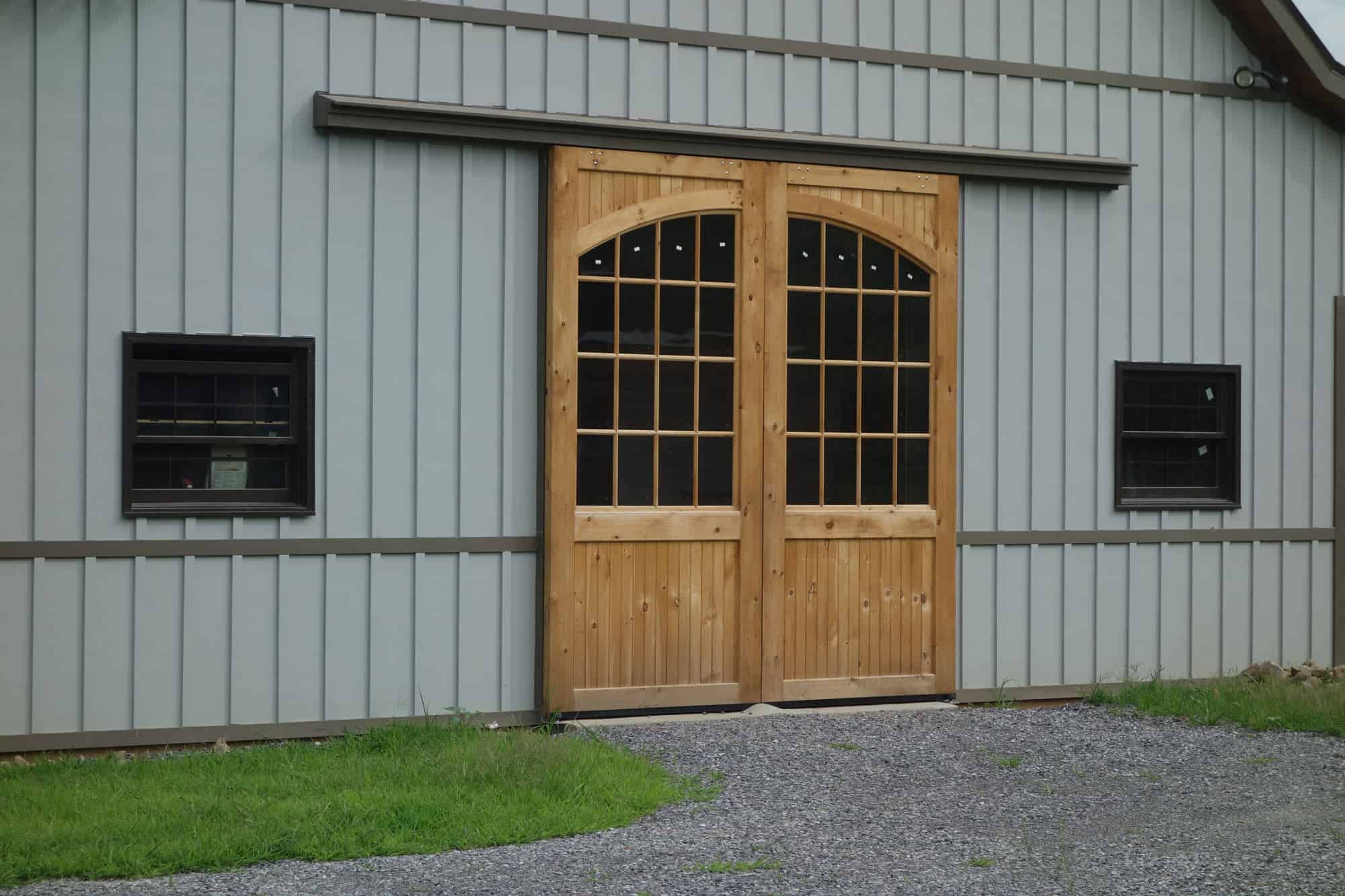 Three Reasons to Add a Dutch Door To Your Horse Barn
Dutch doors are a beautiful addition to any horse barn, so perhaps it's no surprise this design has been in use since the 17th century. However, this versatile door is much more than simply charming; it's also a smart way to improve the barn environment– for you and your horses.
Check out these three more-than-charming reasons to add a Dutch door to your barn.
Dutch doors efficiently segment your operation.
This type of barn door is divided horizontally, allowing the top portion to open independently. This hinged feature helps you control critter traffic without completely closing off an area; it can keep a horse in its stall or keep an over-friendly furry pet out.A barn Dutch door also permits you to segment the space without limiting communication between people and animals. Your horse can socialize through the open top door panel. You, staff, or guests can still interact with the horse, offering a treat or a rub while the animal stays safely in his stall.
Dutch doors create additional ventilation.
This door style can be used for interior or exterior access; however, exterior use adds extra ventilation to the barn by creating access to fresh air. Ventilation is critical for maintaining horse health, particularly a healthy respiratory system. Every stall should have access to fresh air openings, according to the Penn State Cooperative Extension. Open the top of a Dutch door to easily give your horse access to the fresh air that supports health.What's more, opening the door's top segment helps improve ventilation so the barn smells less like, well, a barn. Fresh air reduces the stuffy, stale odors that naturally occur any time animals, bedding, and feed come together.
Dutch doors facilitate natural light.
Exterior Dutch doors on stalls permit natural light into the barn. While unfiltered natural light can improve any environment, it also gives a horse additional opportunity to absorb vitamin D, which supports a healthy coat. Additionally, natural lighting from a Dutch door may help reduce daytime lighting electricity costs.
Find the best Dutch door for your barn.
Like any barn door, Dutch doors need the resiliency to withstand the daily abuse that comes from people, animals, tools, and equipment. Choose a door with high-quality hardware that will handle heavy day-to- day use and the weight of a leaning horse. You may also want to add a chew guard. This metal piece fits over the top edge of the bottom door panel, preventing a horse from chewing on the bottom panel's edge when the top is open.
It's clear that Dutch doors double the charm factor in any barn. You'll be able to choose from many colors and styles, including doors with or without windows—so you're sure to find one that's perfect for your barn.
Quarry View Construction offers Dutch doors designed with old-world charm and built with old-world craftsmanship. Check out our door collection or talk with a team member about creating a custom barn Dutch door.