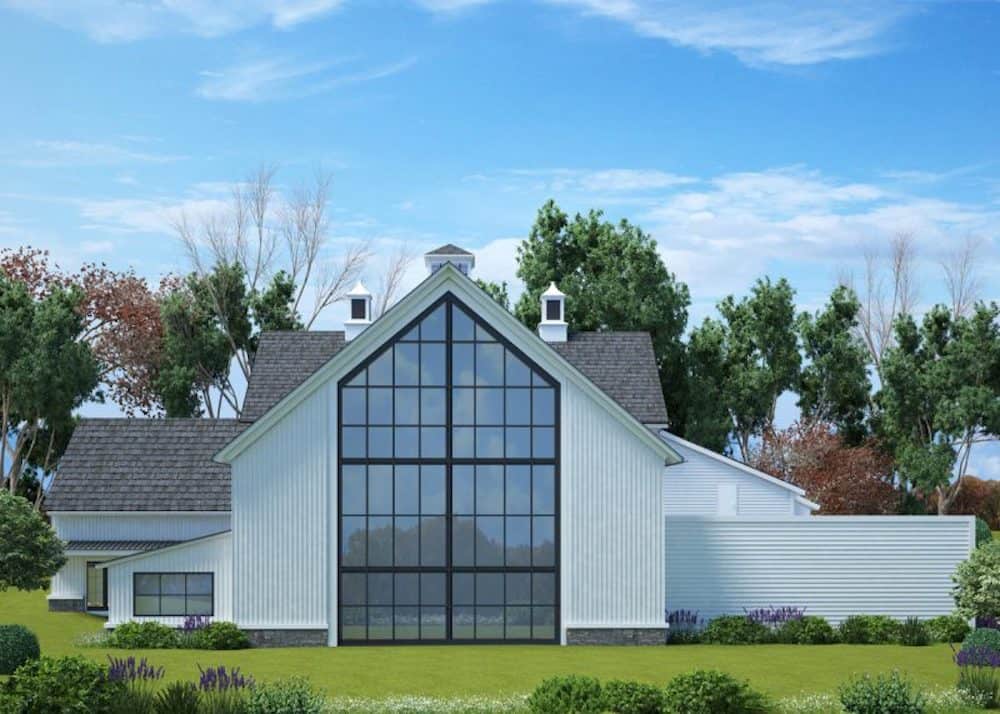 Wedding Barn Venues: An Experience Built to Last
In recent years, we've seen a significant increase in the use of barns as wedding venues. With various styles of structures available, a barn offers couples timeless aesthetic appeal that can easily transform from rustic to modern for a couple's wedding day.
Whether our clients come to us with years of planning or a sketch on a napkin, we work with them to make their wedding barn dreams a reality.  The variety in our portfolio speaks not only to the creativity of our clients, but to our ability to meet and exceed their expectations.
This past year, we've had the opportunity to design and build numerous projects scattered throughout the Mid-Atlantic region. With each barn being unique and beautiful in its own way, we're very excited to share them with you.
The Grayson House
Nestled on 170-acres of rolling farmland with extraordinary views in every direction, The Grayson House is a new wedding barn venue located in Uniontown, Pennsylvania. The 3,800 square-foot barn can accommodate up to 300 guests.
The project commenced in June 2018 and was completed in late November. The interior features white washed tongue and groove pine boards from the floor to the 20-foot high ceiling, Parisian chandeliers, and is fully climate controlled to allow for seasonal weddings. A covered cocktail porch, fitted with dark stained timber framing and a natural cedar ceiling, acts as the entryway to the lawn area where guests can play their favorite games.
The barn was built near an existing home, which will be renovated to accommodate a bridal suite and a catering kitchen. The space is also available for the bride and groom to use as a honeymoon suite. At this time, The Grayson House has already booked ten weddings for next year!
Historic Rosemont Springs
A beautiful addition to the 60-acres of land that has been home to Historic Rosemont Manor, Historic Rosemont Springs is a new 4,900 square-foot wedding barn venue in Berryville, Virginia. The structure features authentic hammer beam timber frame and a large stone fireplace serves as the focal point of the barn.
The barn opens out onto an expansive patio – which features waterfalls and a garden terrace – to complement the barn and help accommodate up to 400 guests. A portion of the patio has a roof above it which allows it to be enclosed in the colder months.
Adjacent to the new barn is an additional building that contains the bridal suite, the groom suite, and a caterer's kitchen. There are plans to convert some of the new space into a small boutique, so brides have the option to buy their gowns on site.
Construction began in October 2018 and should conclude this spring. Although the project is still in progress, by utilizing renderings and an artist's drawings, Historic Rosemont Springs has already booked twelve weddings for next year.
Crossed Keys Estate – The Farmhouse
With a vision to provide couples with an indoor venue to be used year-round, Crossed Keys Estate chose Quarry View to frame and enclose The Farmhouse because of our extensive expertise in timber frame construction.
Located in Green Township, New Jersey, the two-story, 12,850 square-foot building can accommodate up to 300 guests. Steep roof lines, large expanses of windows, custom cupolas, and a timber portico will command their attention as they approach the building; a high coffered ceiling, floor rug, and farm table will greet them as they enter the lobby; and a cathedral ceiling, Douglas Fir timber framing, and massive chandeliers will strike awe as they mingle with friends in the main hall.
A cocktail lounge, office space, and conference room make the building usable for more than just weddings.
Construction on The Farmhouse began in September 2018 and is to be completed by fall of next year, with a highly anticipated opening date the following spring.
Quarry View would love the opportunity to work with you to help create a wedding barn that's just right for you. Contact us today, if you have aspirations of building a wedding barn.