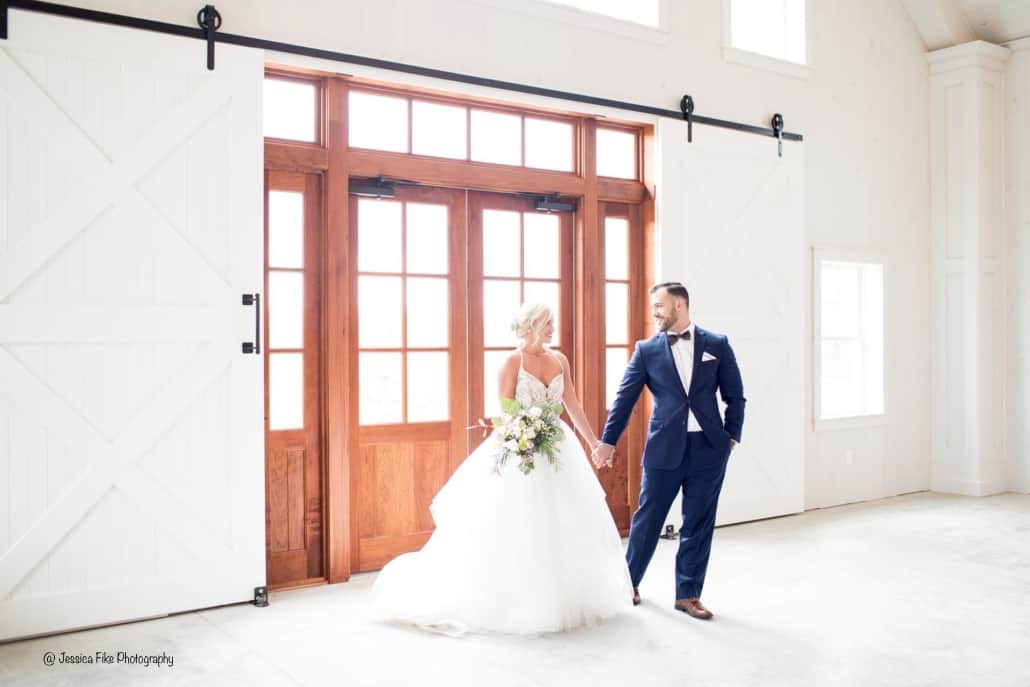 Planning an Event Venue
Do you accept any party or wedding invitation you receive? Are you always hosting dinner parties, wedding showers, and holiday-themed get-togethers? Maybe you're just an extrovert that loves to organize and host events, otherwise called "entertaining". If you've answered yes to these questions, then you're already a prime candidate to build your own event venue. 
Hotels, restaurants, and convention centers have been the standard for event venues for many years. Many event organizers and wedding planners are using the more informal event culture among Millennials and the growing demand for unique event experiences outside of the standard hotel ballroom. 
Those looking at opening an event venue must face a new reality during the COVID-19 epidemic. Event venue owners now face a new reality in the hospitality industry of limited event size and social distancing. But now is the time to ask yourself the questions of budgets, financing, operations, and marketing to be prepared when the Coronavirus restrictions are lifted. This guide and working with Quarry View Building Group may help in providing some food-for-thought in planning an event venue. 
Research
If there's an event venue in your future, you'll want to start by doing a diligent research assessment on the challenges and potential rewards of starting such a venture. Asking the basic questions of who, what, why, where, when, and how are a great starting point. Are there too many competitors? Is there enough population or need relatively nearby to sustain an event venue? Where will I find my labor source? What will be the revenue source until the business is established?
While doing this research, consider reaching out to trade organizations such as the National Association for Catering and Events (NACE) or the Wedding International Professionals Organization (WIPA). These organizations can provide you with guidance and resources as you create your game plan. 
Planning
After asking the pro/con questions, it's time to get to work. Finding a location is one of the first issues to deal with. Matching the type of venue with its expected uses is helpful. Are you having weddings with hundreds of guests? Or, are your plans with smaller groups in an intimate setting? 
Many are capitalizing on the growth in barn or rustic-themed events by building in rural areas. Keep in mind that even these areas have zoning restrictions and permits needed to begin construction and operate an event facility. Whether building from scratch or renovating an existing building, you'll also need to consider fire, safety, environmental, accessibility and other structural issues. Don't forget about storage, parking, and other infrastructure items no matter what the size of your venue. 
To meet the bank's expectations, they need a survey of the neighboring competitors. Are there too many? What could be the expected revenue/profit? Is there a population nearby to sustain a facility? An event venue is expensive, especially if it's going to be utilized 1-3 days a week. What can you include in the business plan to provide more revenue per square foot? People are going to want on some level to be more spread out, even when we return to the "new normal". Seating charts and business plans should reflect less density. 
The bank will also think more favorably on a business owner that can show professional renderings as part of the lending/investor package. At Quarry View Building Group we have experienced design professionals that can contract with you separate from the construction process to bring your dream to life by supplying renderings and floor plans.
Construction
Partnering with an experienced venue builder like Quarry View Building Group should be top on your list after gaining funding approval. Contractors with a track record of building functional yet beautiful event venues are the difference between securing the big wedding or not. Having some type of "wow factor" is necessary in a competitive event venue market to attract clients and word-of-mouth reputation.
And planning for additional room in your facility to social distance and other "new normals" in the aftermath of COVID-19 can be accomplished with the help of an experienced team of venue construction professionals. Creating an event space design that matches your needs and those of new societal norms needs the right amount of planning and expertise. 
Sales and Operations
During construction you can focus on the many details that come with operating an event venue. Your checklist will no doubt include:
Utilities

Maintenance

Staffing

Food & Drink

Marketing

Taxes & Licensing Fees
As you can see, event venues can be time consuming and require a lot of organization. Small details often matter most when dealing with clients that are hosting life-affirming events like weddings, showers, birthdays, or religious ceremonies. It can be a complex endeavor yet very rewarding in providing your guests with an amazing event in your stunning venue. 
Building Your Event Venue with Quarry View Building Group
Quarry View Building Group is a premier construction firm specializing in custom residential homes and event venues. Using state-of-the-art design technology along with Amish-quality building prowess, our A+ rating from the Better Business Bureau means satisfied clients that have created stunning event venues with the expertise and professionalism of a quality builder. Contact Quarry View Building Group today for a consultation on your event venue project. 
Additional Reading
National Association for Catering Events
Successful Meetings, Report: Non Traditional Meeting Spaces on the Rise