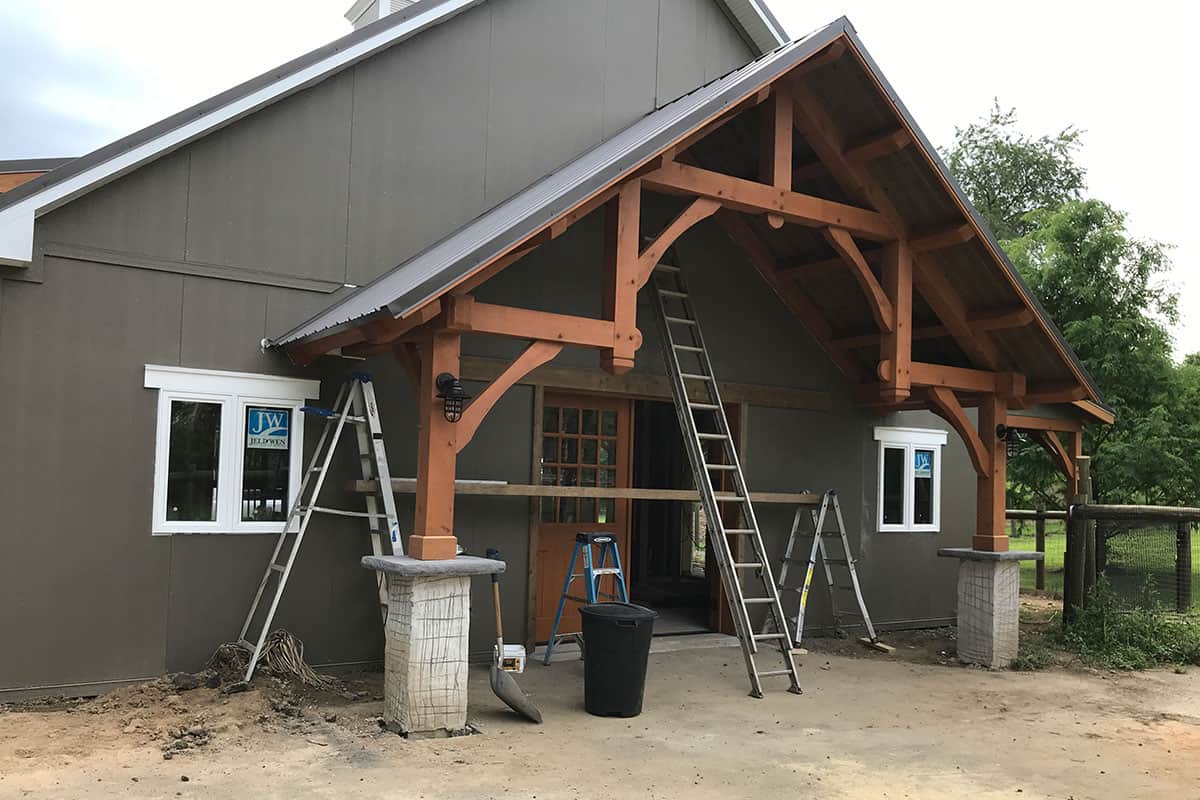 Remodel or Tear Down & Rebuild?
If you're thinking of buying a home, you're probably facing many questions. Maybe you'd like to remodel an older, existing home to make it your own. Or maybe you're considering that same home with the intent of tearing it down and starting anew. These are decisions that Quarry View Building Group helps with quite often.
Existing homes may have many desirable attributes that attracted you in the first place, such as its square footage or location. Taking the existing home and deciding whether to remodel or tear down and rebuild is a big decision that requires careful consideration. Making the right choice for your budget and needs starts with a few questions, then takes a hard look at what you hope to achieve, the condition of your existing house, and local laws that may affect the project.
Renovation
Renovating the home could be just the thing you need to make it truly yours. Older homes have aesthetic charm some buyers are looking for. Custom built homes are usually solid, well-built structures that may just need an update. You'll want to evaluate the utilities, plumbing, and heating systems, and if they're in poor condition, compare the cost of upgrades versus building new.
Structural components are also important considerations. Walls should be straight. There should be no water in the basement or crawl space and no cracks on the interior walls. Windows should easily open and close. A structural engineer or experienced builder like Quarry View Building Group should be able to report on the home's viability to withstand an extensive renovation.
Tearing Down
Tearing down an existing home and rebuilding certainly has its advantages. It will allow you to build with modern, energy-efficient materials and design the home to your specifications. But the cost of demolition and removing the old home can be expensive, upwards of $20,000
and needs to be factored when weighing your options.
There are other downsides to tearing down an older home. Historically significant homes—or "heritage homes"—usually cannot be demolished without jumping through quite a few hoops with local, state, and even federal governments. Beware of local building codes may limit how your new home can be built after a demolition.
How to Choose
Sometimes you just need to crunch the numbers to determine which path to take. The trick is getting the numbers right. Once you start renovating and ripping things apart, you might discover some unwelcome surprises. There are always unexpected costs such as excavating complications , unseen rot and mold, electrical issues, structural inadequacies, etc. when renovating. Choosing to renovate can be the best option if the remodeling costs will be considerably less than new construction or if you wish to keep historical attributes. A teardown and complete rebuild is typically an easier and more straightforward process.
Decide with Quarry View Building Group
Whether to renovate or tear down and rebuild really comes down to a case-by-case decision. Call in the proper professionals for quotes to help you decide. Renovation experts, builders, structural engineers, and architects can all help you make this decision based on what you want to do, the type of home you have, its condition, and your local zoning rules.
We believe the best place to call is Quarry View Building Group! Our extensive experience in custom residential home building and renovation can make the decision to renovate or tear down the definitive solution. Trust the experts that have your best intentions in mind. Contact us for help on your next construction project.