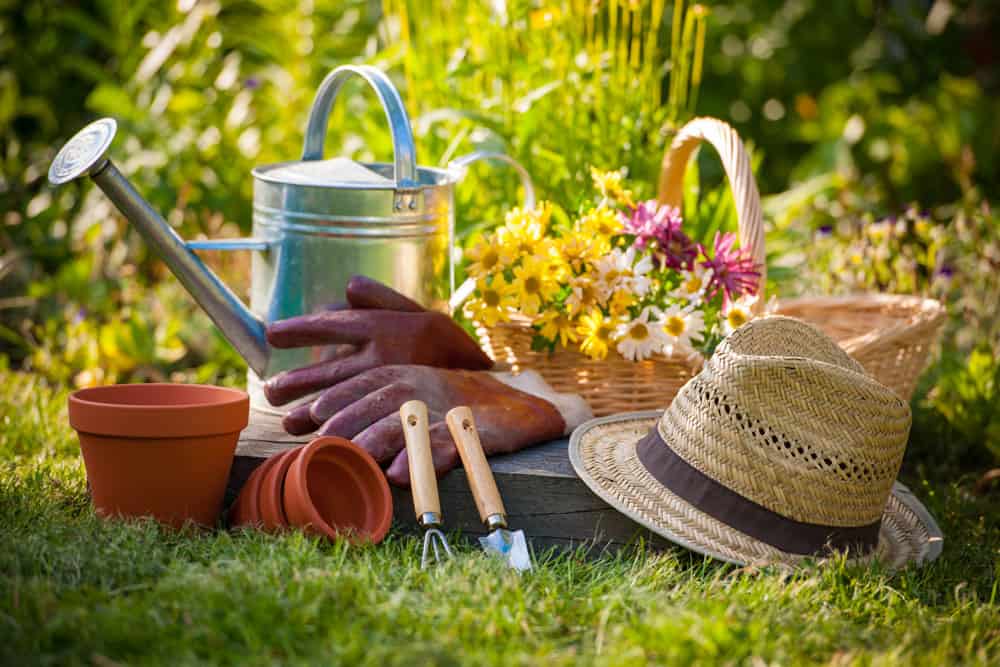 Think Spring! Your Spring Maintenance Checklist
Quarry View Building Group loves spring! It's a season of longer days and renewed growth. The 2021 edition of spring also brings hope of welcoming customers to our businesses and friends and family to our homes after a long time apart due to Covid-19.
Whether they're offices, custom homes, or barns, now is the perfect time to prepare the interiors and exteriors of our buildings. Here are a few preventative and beautifying steps to kick off spring.
Clean gutters & downspouts
Clean gutters and downspouts after the winter chill has left to remove built-up leaves and debris from the winter. Neglected gutters can lead to wood rot problems, foundations, and pest infestations, not to mention ruined gutters.
Inspect that water is not coming down behind gutters and support brackets are securely in place. Ensure that water drains properly and doesn't pool. Pooling can cause damage to foundations, driveways, and walkways. Skipping this important step could lead to thousands of dollars in repairs & replacement, depending on the size & severity of your home.
Inspect your HVAC system
Routine maintenance of your HVAC system is essential for optimal performance and to avoid costly repairs. Change the filter, check hose connections for leaks, and make sure the drain pans are draining freely.
In addition, vacuum any dust that has settled on the unit and connections as over time it can impact the air conditioner's effectiveness. If you suspect problems with the efficiency or performance of the unit, now is the time to call in a professional to check it out.
Pressure wash your structure
Scrubbing the outside of your building with high-powered water may be the ultimate spring clean. Pressure washers can take years of mildew, soot, dirt, and grime from any structure's exterior. They're great at removing unattractive build-up to restore a tidier look to traditional stucco, aluminum, steel, wood, and brick.
But be careful — spraying with too much pressure can harm siding or paint — especially buildings coated with stucco. And be aware of harsh chemicals and solvents that can damage or stain paint and siding. If you're nervous about this task, there are lots of pressure washing professionals in most areas to hire for a pro-clean.
Landscaping
Doing some hard work in the yard and garden areas will pay off later this summer. Taking the time to cut, trim, prune and fertilize in spring encourages new growth of grass, flowers, shrubs, and even trees. Here are a few items to check off your outdoor to-do list:
– Prune away dead and damaged branches
– Cut back and divide perennials as needed
– Clean up around plants
– Compost yard waste
– Add mulch to flower and shrub beds
– Trim bushes and trees
Be careful to prune according to the shrub's flowering schedule in either early or late spring. Other timing issues to consider are leaf removal and over-thatching that can remove hibernating, beneficial insects, and pollinators like beetles, bees, and moths who overwinter in your garden.
Change smoke detector batteries
It's recommended that we change the batteries in our smoke detectors twice a year. One good rule of thumb is to replace them when we change our clocks from Daylight Savings Time. Make sure to test the detector after installing fresh batteries. Press the test button on the surface of the detector. When the button is pressed, the detector should beep or chirp.
Inspect roofing for missing, loose, or damaged shingles and leaks
The roof is your building's first line of defense against water damage. But storms and extreme weather can cause unwanted structural issues, mold growth, and damaged insulation.
Building owners can do a self-inspection to spot obvious roof problems such as missing or flapping shingles, broken or damaged shingles, and leaks into the attic or even the top-floor ceilings.
Roofs that are more than 10 years old or potentially damaged from strong storms of wind and hail may warrant a professional inspection. Contact a roofing company or certified inspector to take a look.
Exterior systems check
We probably don't think too much about our outdoor systems and landscape. But these important fixtures of many homes and businesses require inspection and maintenance as well. Some things to check are:
– Outdoor lighting
– Hydrants
– Fencing
– Trees and shrubbery
– Security systems
You can take a stroll around the property monitoring for lighting damage and burnt-out bulbs. Inspect the condition of your parking lot or driveway for cracks and decay. Trees may need pruning or even cut-down. You'll want to look for water run-off and erosion issues too.
Start planning your building project!
If you're thinking about a new construction project this year, take the time now to consider what you want and where you'd like to build. You'll need a detailed plan along with the necessary permits before beginning construction.
One item on your checklist should be your choice of contractor. It's an easy choice when Quarry View Building Group is ready to use our exceptional construction services on your project. Whether it's a new agricultural facility or custom home, we have the experience and skill to make your project a reality. Contact us today.