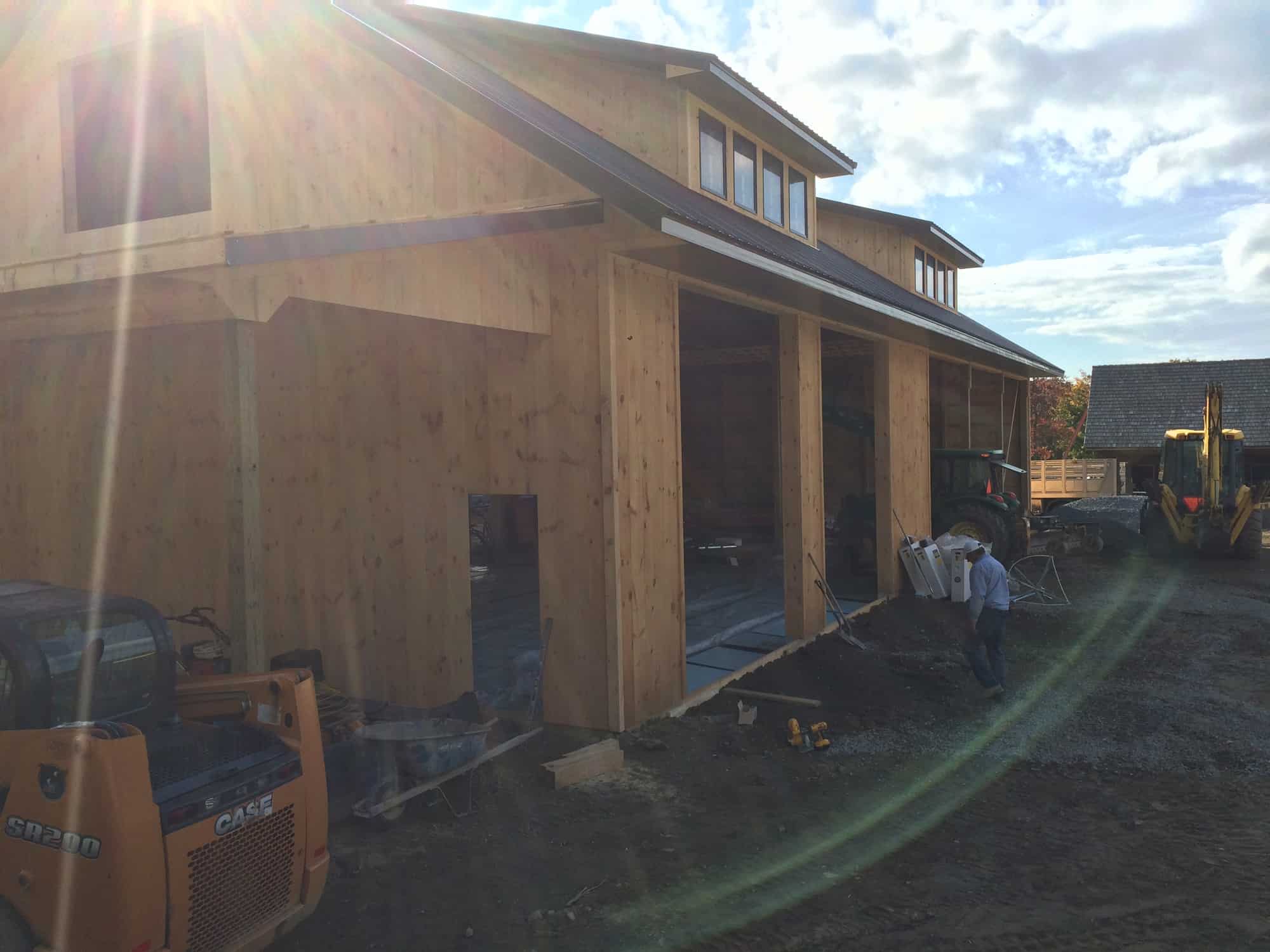 Types of Structures to Fit Your Commercial, Agricultural, or Residential Needs
by Ben King | Wednesday September 21, 2016 |
Agriculture
Adding a structure to your home or business can be a big decision.
Depending on whether your needs are commercial, agricultural or residential, big or small, an addition or a new structure, the choices can be overwhelming. That's why we've put together an overview of structures and the unique needs they serve.
Decisions, Decisions
First, take a look at your property and determine your general needs. Are you looking for a builder who specializes in equestrian, agricultural, commercial, or residential buildings? You may want to consider a company that offers structures for a variety of needs. Do you want to add on to an existing structure or build a new one? Do you need to replace an older building that is run down or no longer meets your needs? How have your needs changed? Start with these basic questions.
Equestrian Structures
Whether you own several horses or board or train horses, there are multiple options to meet your needs. Some horse owners prefer free-standing run-in sheds that provide shelter from heat and rain while allowing horses to come and go as they please. You may need a horse barn that can be customized with two or three stalls or larger models with 10 stalls or more. These barns can also store equipment and hay and allow you to control when the horses are in the pasture.
Indoor and outdoor riding arenas with observation areas for horse training and exercise can be designed for properties of all sizes.
Agricultural and Commercial Buildings
Farmers may need a new space to store large equipment, like tractors or plows. You might decide to replace or repair an existing structure that's worn down. Larger buildings provide farmers with space to house livestock. Utility barns and other buildings are also good options for storing hay.
If you're a business owner, a structure with multiple garage doors can be ideal to store equipment and supplies. Workshops and bank barns make great alternatives, depending on how much space you need.
Residential Garages and Workshops
Is your hobby overtaking your basement? A residential workshop is a great solution! A workshop can double as a work space and bonus room for large family events or a place for kids to hang out.
Too many cars and not enough garage space? Freestanding garages can provide much needed space to house car collections or your family's growing fleet of vehicles. Large garages are perfect spaces to store lawn care equipment, tools, seasonal decorations, and more.
Doors and Accessories
Garage doors are available in traditional or contemporary designs and can be custom designed to match your existing structure with a variety of styles, windows, and finishing touches like latches and handles. Cupolas are functional as well as decorative. They allow for increased air flow and better ventilation, keeping the heat at bay during the hottest months of the year. Incorporate a weather vane, such as a tractor, farm animal, or ornate design to complement the aesthetic character of your building.
Whether your business is growing or you need another building on your private property, it's all about choosing the right structure and customizing it to your needs. Choose the size you want and the design you love! Custom is key at QVC!